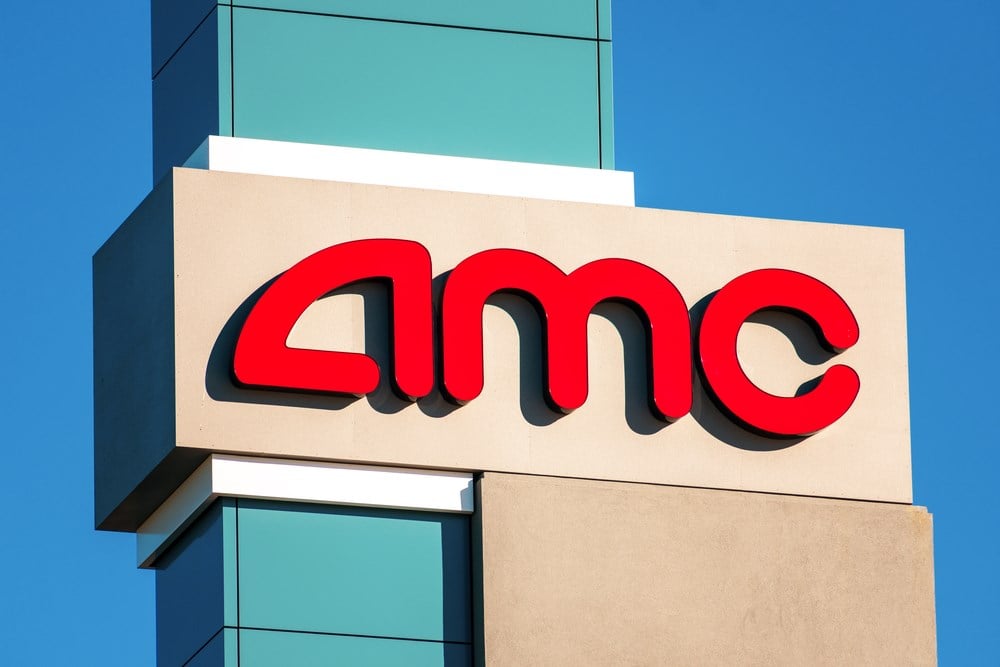 In the coming weeks, AMC Entertainment Holdings, Inc. (NYSE:AMC) will be releasing "The Nun II," "A Haunting in Venice," "Saw X" and other buzzworthy horror thrillers. None may be as scary as its financial situation.
Last week, the movie theater chain announced that it is selling as much as 40 million class A shares in an 'at-the-market' transaction intended to boost its capital strength and investor confidence. Instead, the move sent chills down the spines of frightened shareholders who have witnessed several acts of dilution over the last couple of years. 
Since September 2021, AMC's share count has ballooned from approximately 32 million to 198 million. In turn, its market value has been slashed by more than 98%. The August 2023 conversion of preferred 'APE' shares and the latest equity raise are just the icing on the cake. 
AMC is an evolving case study on the power of dilution and financial mismanagement. A $9.1 billion net debt balance that is over 20-times the company's cash position can only partly be explained by pandemic theater closures. More so, it's about CEO Adam Aron and a management team that got wrapped up in an insane 2021 'meme stock' rally and have lost sight of the big picture.
Why Are Traders So Obsessed With AMC?
Despite it all, AMC continues to attract traders like it is attracting ticket buyers for the Taylor Swift 'The Eras Tour' film. Last month, $3.7 billion worth of AMC stock exchanged hands between buyers and sellers. Five trading days into September 2023, nearly $1.5 billion had been tossed around on a stock that clearly trades on emotion rather than fundamentals. 
To put it into perspective, that's more than the amount of trading that's taken place in 379 of the S&P 500 stocks. So far this month, less money has been spent on Stryker, Automatic Data Processing and ProLogis — all of which have $100 billion-plus market caps compared to $1.3 billion for AMC. 
Call it the fading allure of the life-altering meme stock. Call it the influence of social media platforms. Call it the attractiveness of a volatile stock fresh off a desperate 1-for-10 reverse split. Whatever you call it, AMC is a train wreck that has more sequels ahead.  
Disguised as being good for investors, the company's relentless media circus is only deteriorating shareholder value. With this in mind, short sellers have been pouncing on any uptrends in anticipation of the next folly. Since AMC rallied to a split adjusted $13.76 in a quiet post-Labor Day session, bears have regained full control. What looked like a possible run back to $15.00 ended in a four-day plunge of more than 40%. 
Where Does AMC Stock Go From Here?
With roughly 10% of the float in the hands of short sellers, AMC is now somewhat in 'no man's land.' In the near-term, it likely has limited downside pressure but also limited short squeeze potential. Unless this balance shifts dramatically, the often volatile stock may revert to a period of low volume consolidation — much like it experienced in June and July 2023. 
Even when AMC reported better-than-expected second-quarter results on August 8th, the stock barely moved. The day's relatively tight $4.99 to $5.46 (pre-split) trading range is a reminder that financial performances have become increasingly less important in traders' eyes. When the company reports third-quarter results in early November 2023, the record-breaking success of "Barbenheimer" will be revealed — but will it even matter? Doubtful.  
Institutional interest in AMC continues to fade. In the second quarter of this year, three hedge funds sold out of their positions and a fourth dumped 22% of its stake. This made an already retail-driven stock even more retail-driven. And it will mean that social media hype — positive or negative — will continue to move AMC up and down. If the trend of the last two years persists, the uptrends will be short-lived, and the broader downtrend will be extended.  
Just as AMC's profitability was starting to improve (i.e., net losses per share shrinking), the dilution train has once again derailed hopes of a turnaround. Like one of the theater chain's upcoming 'Thrills & Chills' movies, this story won't have a happy ending.