10/03/2023, Monroe // PRODIGY: Feature Story //



Darren Oglesby of The Oglesby Financial Group is named the top financial advisor in Monroe, LA. Darren has been a part of the financial services industry since 1995. He is a FINRA Series 7, 6, and 63 registered representative, holding licenses in life, health, and variable areas. The Oglesby Financial Group, the leading Monroe financial group, provides assistance in investments, financial planning, insurance, tax planning, and other services, such as mortgage services, wills and trusts, and real estate consulting. The assistance is offered through Money Concepts, an independent broker-dealer partner.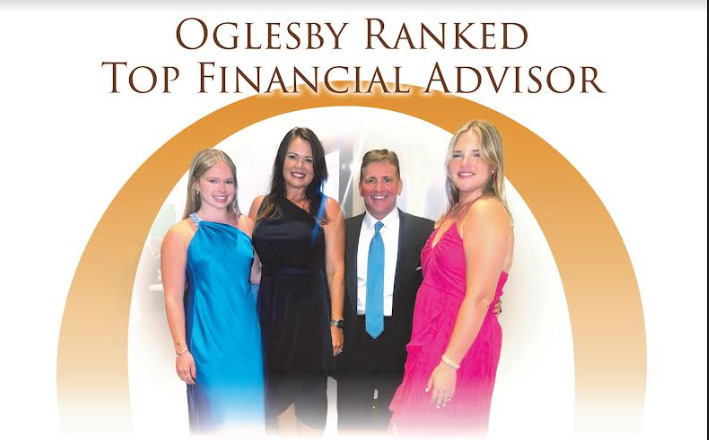 As the top-ranking financial advisor in Monroe, LA, Darren Oglesby makes it his constant endeavor to provide financial guidance to empower clients to follow a disciplined approach to realizing their financial goals. So for anyone looking for an expert in Monroe investments, he is the right person. The Oglesby Financial Group has been helping several clients achieve long-term financial success. With the present-day economic environment posing several challenges, the Monroe financial group focuses on identifying opportunities, potential rewards, and long-term trends. Whether it is retirement planning or investing early in life, the company can address the most pressing financial queries that investors might have.
Oglesby Financial Group provides personalized person-to-person support. The financial advisor in Monroe, LA, provides customers with various services designed around the practice. Whether it is holistic wealth management or advisory services, life insurance, or turn-key programs, this Monroe investment company provides clients with helpful resources. As part of its investment services, it provides assistance with bonds, stocks, mutual funds, education IRAs, traditional IRAs, brokerage accounts, Roth IRAs, SEP IRAs, Simple IRAs, Treasury Bills, Government Securities, Treasury Notes, and Variable Annuity.
The Monroe financial group also provides financial planning services, including retirement plans, tax plans, 401(k) planning, 403(b) planning, college plans, estate plans, money purchase plans, profit sharing plans, portfolio reviews, defined benefit plans, and defined compensation plans. It creates investment strategies designed to help clients pursue their risk tolerance, goals, and time horizon.
As part of its insurance services, the Monroe investment company offers assistance with life insurance, disability income insurance, long-term care insurance, and estate protection. The company believes a well-structured insurance strategy can help protect loved ones from financial consequences during unexpected events. Its tax planning services are also comprehensive and are provided for individuals, startups, and businesses. Monroe financial advisor Darren Oglesby and his team help clients understand tax strategies that can help them better manage their overall tax situation.
To learn more, visit https://www.oglesbyfinancialgroup.com/our-advisor
About The Oglesby Financial Group
The Oglesby Financial Group is a leading Monroe financial group offering a comprehensive list of financial services. It is committed to helping its clients achieve long-term financial success. The company provides customized programs designed to help their client's wealth grow and conserve. It offers personalized services in various areas, including retirement, investment, real estate, insurance, tax, money, and lifestyle.
###
Media Contact
Darren Oglesby – Oglesby Financial Group
Address: 2443 Tower Dr, Monroe, LA 71201
Phone: 318-322-1366
Website: https://www.oglesbyfinancialgroup.com/
Email: Doglesby@moneyconcepts.com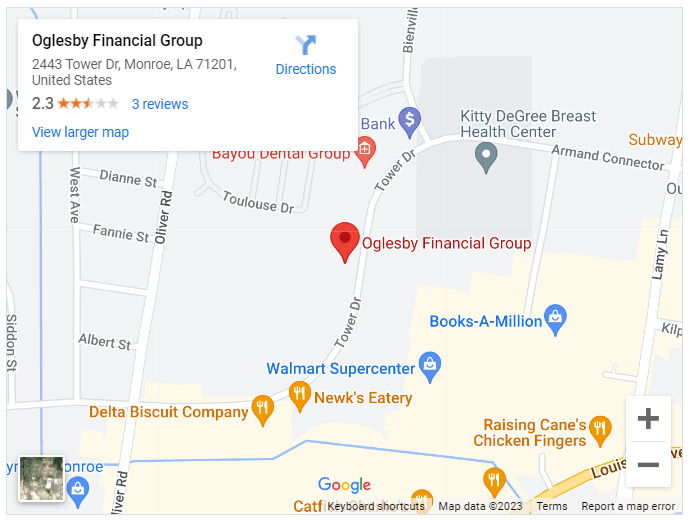 newsroom: news.38digitalmarket.com



Source: 38 Digital Market News

Release ID: 757816

Source published by Submit Press Release >> Darren Oglesby of The Oglesby Financial Group Ranks Top Financial Advisor in Monroe, LA