Talented film producer, Angelo Bassi, chronicles the life and times of world-renowned monk, PADRE PIO, in a spiritual documentary titled "Moments With Padre Pio" currently available on Amazon Prime
Angelo Bassi has carved a niche in the entertainment industry for his amazing works especially in the world of motion pictures. One of the projects that have reiterated the ingenuity of the film producer is the documentary titled "Moments With Padre Pio." The spiritual documentary, which is currently available on Amazon Prime for people in the United Kingdom and the United States, is about Padre Pio, detailing his journey to sainthood.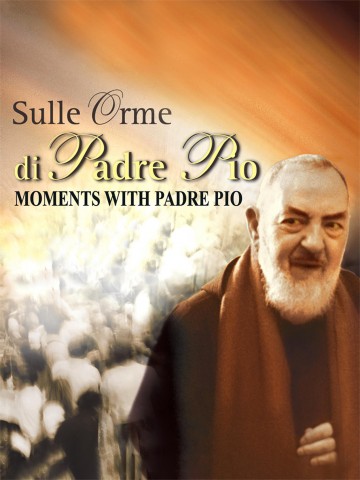 Padre Pio remains one of the most popular spiritual figures in the world, with his preaching touching millions of lives across the globe. While the world has continued to celebrate Padre Pio and his impact while he was on earth, not many people can relate to his journey in life, which is what Angelo Bassi is looking to bring to bear in "Moments With Padre Pio."
Originally released in 2012, the moving documentary is probably the first of its kind in the entertainment industry, offering unbiased content suitable for all categories of viewers across the globe. Angelo Bassi aims to inspire viewers by sharing the path that led to sainthood for the young Francesco Forgione, who grew to become the world-famous Padre Pio. The monk's journey should be a source of inspiration and hope for viewers as it looks at how the humble boy from the town of Pietralcina became one of the most influential persons in the world.
Written and directed by Annarita Cocca, the film documents every part of the life of Padre Pio, including the celebrated moments of Padre Pio's life until his death in 1968, his first stigmata as a young man, the good works, healing, and above of all his message of peace, sacrifice, and love that endeared him to millions, irrespective of their fate or belief. The movie also looks at the exhumation of the Saint's body, which is said to be intact four decades after his death, a phenomenon that has left the world bewildered.
"Moments With Padre Pio" also gives viewers an insight into Padre Pio's monastery in southern Italy, at San Giovanni Rotondo, taking a look at how his prayers and preaching touched thousands of lives from different parts of the world. The monastery has become a popular destination as a sanctuary for millions of pilgrims every year from every part of the world.
For more information on "Moments With Padre Pio" and other works from the stables of MAGIC&UNIQUE GROUP, please visit - www.magicandunique.com.
Media Contact
Company Name: MAGIC& UNIQUE GROUP
Contact Person: JP Devera
Email: Send Email
Phone: +1(424)777-2283
Country: United Kingdom
Website: http://www.mediterraneaproductions.com/