Are CLO ETFs Right for You?
October 21, 2020 at 11:45 AM EDT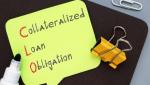 Collateralized loan obligations (CLOs) were popular just before the financial crisis over a decade ago and they're starting to make a reappearance in the exchange-traded fund (ETF) space. Given their history, are these investments right for the retail ETF investor? As a Barron's article...