Tickers: XTSX:SVA, PINX:SEOVF, FRAA:PSH
Tags: None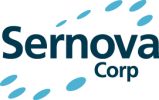 LONDON, ONTARIO - TheNewswire - May 26, 2020 - Sernova Corp. (TSXV:SVA) (OTC:SEOVF) (FSE:PSH) (the "Corporation" or "Sernova") announces that the Board of Directors of the Corporation have considered current COVID-19 public health restrictions and determined it to be in the best interests of the Corporation and its shareholders to change the location of the Corporation's annual meeting of shareholders ("AGM") to the offices of Sernova at 700 Collip Circle, Suite 114, London, Ontario N6G 4X8. The AGM will be held on Friday, May 29, 2020, at 12:00 p.m. (Eastern Time). Shareholders are reminded to submit their votes by proxy before the proxy deadline of 12:00 p.m. (Eastern Time) on Wednesday, May 27, 2020. Shareholders may choose to attend the meeting by teleconference but will not be able to vote via teleconference. All other matters of the AGM remain the same as published in the AGM proxy materials mailed to the shareholders and posted at www.sedar.com.
The conference call details for shareholders to call into the AGM are set out below.
US Toll-Free: + 1-877-366-0711
Canada Toll-Free: + 1-866-627-1651
Int'l Toll-Free: + 1-302-709-8446
The conference participant passcode is 109 985 50.
Following the AGM, Sernova will hold a CEO conference call at 1:00 p.m. (Eastern Time) for its shareholders and investors. The CEO conference call details are set out below.
https://zoom.us/j/96039720141?pwd=TThubnVBSE1kb2hudzQ1TVZ0OEovUT09
Meeting ID: 960 3972 0141
Password: Sernova
A recording will be available following the meeting at www.sernova.com/investor/agm
About Sernova's Cell Pouch System
The Cell Pouch(TM), as part of the Cell Pouch System, is a novel, proprietary, scalable, implantable macroencapsulation device solution designed for the long-term survival and function of therapeutic cells. The device upon implantation is designed to incorporate with tissue, forming highly vascularized tissue chambers for the transplantation and function of therapeutic cells, which then release proteins and hormones as required to treat disease. The Cell Pouch, along with therapeutic cells, has been shown to provide long-term safety and efficacy in small and large animal models of diabetes and has been proven to provide a biologically compatible environment for insulin-producing cells in humans.
Sernova Corp. is developing regenerative medicine therapeutic technologies using a medical device and immune protected therapeutic cells (i.e., human donor cells, corrected human cells and stem-cell-derived cells) to improve the treatment and quality of life of people with chronic metabolic diseases such as insulin-dependent diabetes, blood disorders including hemophilia and other diseases treated through replacement of proteins or hormones missing or in short supply within the body. For more information, please visit www.sernova.com.
FOR FURTHER INFORMATION, PLEASE CONTACT:
Dominic Gray
Sernova Corp
Tel: (519) 858-5126
Copyright (c) 2020 TheNewswire - All rights reserved.