Tickers: XTSX:SVA, PINX:SEOVF, FRAA:PSH
Tags: None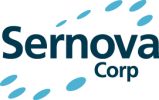 LONDON, ONTARIO - TheNewswire - April 27, 2020 - Sernova Corp. (TSXV:SVA) (OTC:SEOVF) (FSE:PSH) announced today, with its continued COVID-19 vigilance, social gathering size restrictions in effect imposed by public health authorities and the now anticipated near term relaxation of certain COVID-19 public health-related restrictions, the Annual General Meeting (AGM) and CEO teleconference call originally scheduled for Thursday, April 30, 2020, has been adjourned to May 29, 2020, at 9:00 a.m. and 10:00 a.m. (Pacific Time), respectively. All other aspects of the AGM remain the same as published in the AGM materials, filed on www.sedar.com and available on www.sernova.com/investor/agm.
"Sernova has historically encouraged its shareholders to attend our AGM in person. Given the current restrictions imposed by the Canadian and provincial governments to reduce the spread of COVID-19, including restrictions on social gatherings, and travel, and feedback from our shareholders desiring to attend, we have decided to adjourn the AGM for 30 days to ensure the safety of everyone who may want to attend the meeting and to continue doing our part to help "flatten the curve." We continue to monitor the COVID-19 situation actively and update our company policies accordingly to make proactive adjustments, and we appreciate our shareholders' support while we safely continue our operations," stated Dr. Philip Toleikis, President and CEO of Sernova.
The conference call details for the Annual Meeting of Shareholders are set out below.
US Toll-Free: + 1-877-366-0711
Canada Toll-Free: + 1-866-627-1651
Int'l Toll-Free: + 1-302-709-8446
The conference participant passcode is 109 985 50. Following the conference call, a recording will be available at www.sernova.com/agm
ABOUT SERNOVA'S CELL POUCH SYSTEM
The Cell Pouch(TM), as part of the Cell Pouch System, is a novel, proprietary, scalable, implantable macro- encapsulation device solution designed for the long-term survival and function of therapeutic cells. The device upon implantation is designed to incorporate with tissue, forming highly vascularized tissue chambers for the transplantation and function of therapeutic cells, which then release proteins and hormones as required to treat disease. The Cell Pouch, along with therapeutic cells, has been shown to provide long-term safety and efficacy in small and large animal models of diabetes and has been proven to provide a biologically compatible environment for insulin-producing cells in humans.
ABOUT SERNOVA CORP.
Sernova Corp is developing regenerative medicine therapeutic technologies using a medical device and immune protected therapeutic cells (i.e., human donor cells, corrected human cells and stem-cell-derived cells) to improve the treatment and quality of life of people with chronic metabolic diseases such as insulin-dependent diabetes, blood disorders including hemophilia, and other diseases treated through replacement of proteins or hormones missing or in short supply within the body. For more information, please visit www.sernova.com
FOR FURTHER INFORMATION, PLEASE CONTACT:
Dominic Gray
Sernova Corp
Tel: (519) 858-5126
FORWARD-LOOKING INFORMATION
This release may contain forward-looking statements. Forward-looking statements are statements that are not historical facts and are generally, but not always, identified by the words "expects", "plans", "anticipates", "believes", "intends", "estimates", "projects", "potential" and similar expressions, or that events or conditions "will", "would", "may", "could" or "should" occur. Although Sernova believes the expectations expressed in such forward-looking statements are based on reasonable assumptions, such statements are not guarantees of future performance, and actual results may differ materially from those in forward-looking statements. Forward-looking statements are based on the beliefs, estimates, and opinions of Sernova's management on the date such statements were made, which include our beliefs about the effect on company operations of the COVID-19 virus and conduct and outcome of discussions, clinical programs, and our clinical trials. Sernova expressly disclaims any intention or obligation to update or revise any forward-looking statements, whether as a result of new information, future events or otherwise.
Copyright (c) 2020 TheNewswire - All rights reserved.