Palo Alto, California--(Newsfile Corp. - March 28, 2023) - Flatfee (Flatfeecorp.com), a managed marketplace connecting global small to mid-sized global sellers with legal and administrative professionals, announced the closure of a $900K funding round, led by KungHo Fund and Bixin Ventures.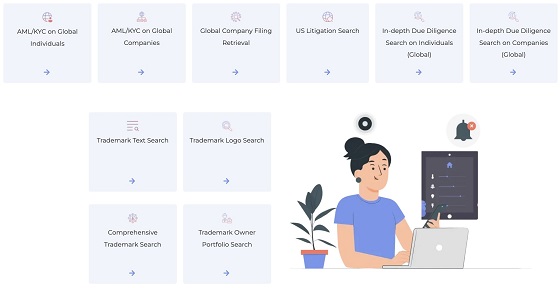 Flatfee, a managed marketplace, offers professional, legal, accounting, human resources, and logistics services that enable businesses to expand overseas.

To view an enhanced version of this graphic, please visit:
https://images.newsfilecorp.com/files/9401/158671_flat1en.jpg
With this investment, Flatfee plans to solidify its first mover advantage in providing comprehensive compliance services to small to mid-sized e-commerce sellers and app developers competing in the global market. The funds will be used to expand operations and its business reach. In particular, the company aims to become the market leader in global intellectual property planning, remote entity formation such as register a business in the U.K. from abroad, and compliance for underserved global entrepreneurs.
Flatfee has discovered a potentially lucrative market for integrated compliance solutions for small to mid-sized global entrepreneurs. In a little over one year, Flatfee has expanded into 18 countries, with customer service provided in four languages, and completed close to 2,500 orders after its initial launch. Due to the strong demand in cross-border operation among e-commerce sellers and application developers, Flatfee's sales grew an average of 20% each month of 2022.
KungHo Fund's spokesman believes that Flatfee's ability to integrate and manage professional and international service teams will make it an important player to meet the compliance needs of those global sellers. KungHo Fund is a venture fund formed in June 2022 as the U.S. arm of Zino Ventures, a New Zealand based venture capital firm. The fund focuses on early investments in artificial intelligence, e-commerce, and bio-technology.
Bixin Venture invests in early-stage infrastructure projects that cultivate and facilitate mass adoption of open finance through permissionless and decentralized networks.
Overseas Operation Services Inc., the operating entity of flatfeecorp.com, was formed in 2022 and focuses on prepackaged professional services to cross-border enterprises.
Media contact: Alfonso Gutierrez,
alfonso@flatfeecorp.com
SOURCE Overseas Operation Services Inc.
To view the source version of this press release, please visit https://www.newsfilecorp.com/release/158671