--News Direct--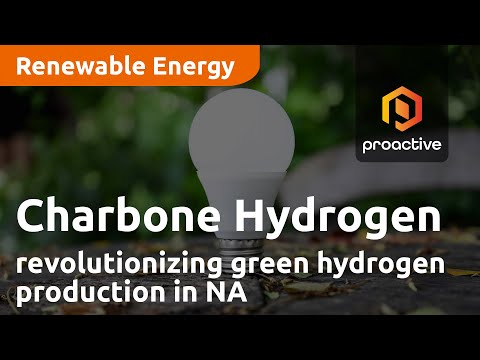 Charbone Hydrogen Corp chief operating officer Daniel Charette joined Steve Darling from Proactive to share news about the company focussed on green hydrogen production supported by renewable baseload, such as hydropower plants. The aim is to develop a network of small-scale and modular green hydrogen production facilities across Canada and the US.
Charette mentioned the company's strategy to migrate industrial users from dirty hydrogen to green hydrogen in preparation for the rise in electric vehicles and heavy-duty trucks.
It recently amended a deal to acquire three hydropower plants in Michigan, which will provide it with lower-cost and reliable power. It is also constructing its first facility in Quebec and has plans for additional projects in the US. The goal is to have the projects up and running by 2023 and 2024.
Contact Details
Proactive Investors
+1 604-688-8158
na-editorial@proactiveinvestors.com
View source version on newsdirect.com: https://newsdirect.com/news/charbone-hydrogen-looking-to-revolutionize-green-hydrogen-production-across-north-america-803606053