--News Direct--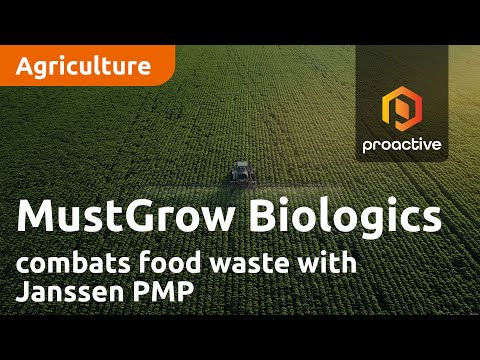 MustGrow Biologics CEO Colin Bletsky joins Natalie Stoberman from the Proactive newsroom to share how the company's partnership with Janssen PMP has added an exclusive evaluation to add further research to MustGrow's mustard plant-based technologies.
Bletsky says the partnership with Janssen, a world leader in development and formulation of highly effective active substances and end-use products for the protection of materials and food, brings expertise and support to further research and elevate treatments for post-harvest storage solutions.
MustGrow's natural-based product derived from mustard plants has proven effective in reducing pests, diseases, and fungal to bacterial infections which cause significant annual food loss worldwide.
Contact Details
Proactive Canada
+1 604-688-8158
na-editorial@proactiveinvestors.com
View source version on newsdirect.com: https://newsdirect.com/news/mustgrow-biologics-and-janssen-pmp-further-partnership-to-combat-food-waste-506394906