--News Direct--
One in five people worldwide have inherited high lipoprotein(a) and most don't know it. Because high Lp(a) isn't screened for, often the first sign of this condition can be a heart attack or stroke. There are more than 60 million people in the United States at high risk for a heart attack or stroke because they were born with high lipoprotein(a). Recently, Katherine Wilemon, founder and CEO of the Family Heart Foundation, teamed up with preventive cardiologist Dr. Seth Baum, chief scientific officer of Flourish Research, on a nationwide satellite media tour to raise awareness and encourage people to get screened.
A video accompanying this announcement is available at: https://youtu.be/NGQBZxqF-GI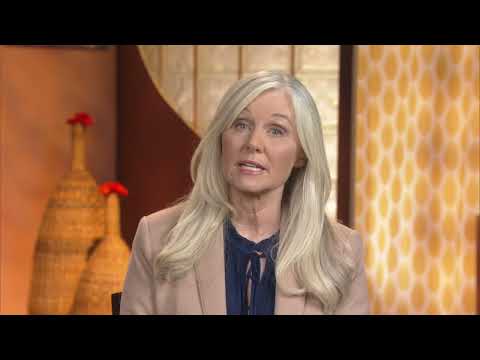 Lp(a) is a cholesterol-like substance that is unrelated to the food you eat or how you live. People inherit Lp(a) levels from their parents and high levels of Lp(a) significantly increase your likelihood of having a heart attack or stroke. High Lp(a) is a "triple threat" as it can clog your arteries like LDL cholesterol but it also promotes inflammation and increases the risk of your blood clotting.
If you have heart disease or have had a stroke, or someone in your family has experienced cardiovascular disease, it is important to get screened for high Lp(a). In addition, if your LDL cholesterol is very high — over 190 mg/dL —you should also have your Lp(a) tested.
Research from the Family Heart Foundation revealed that fewer than 1% of Americans had ever had their lipoprotein(a) tested – and it's a simple blood test.
"The truth is with 20% of the population affected, and heart disease continuing to be the single biggest threat to one's ability to live a long healthy life, everyone should be screened," said Dr. Baum.
The Family Heart Foundation declared March 24 Lp(a) Awareness Day to raise awareness worldwide. In its second year, this day draws attention to high Lp(a) as an under-recognized cause of premature heart disease and stroke.
"March 24 is a perfect time for everyone to think about their family history, be screened for high Lp(a) and maybe change the future for millions of Americans," said Wilemon.
For more information, visit FamilyHeart.org. The Family Heart Foundation's Care Navigation team can answer questions and connect you to a healthcare provider near you.
About Katherine Wilemon
On the month she turned 39 years old, Katherine Wilemon's world was rocked by a heart attack caused by a complete artery blockage. It was the importance of family that drove Katherine to investigate the deeper physiological issues that contributed to her cardiac event. She learned that she had familial hypercholesterolemia (FH), and, years later, that she also had elevated levels of lipoprotein(a). The more Katherine advocated for herself, the more she encountered an inadequate understanding of genetic conditions such as FH. Always an entrepreneur, she founded the Family Heart Foundation in 2011 to increase early diagnosis and treatment. Over the years the Foundation has helped create a national research registry for FH, established diagnostic codes and consensus statements for care, and provided a community for those living with inherited cholesterol disorders. Now, the organization has expanded to drive awareness and scientific understanding of Lp(a) so that others with high levels can better protect themselves and their families.
About Seth Baum, MD, FACC, FACPM, FAHA, FNLA, FASPC
Dr. Seth J. Baum is Chief Scientific Officer at Flourish Research, and clinical affiliate professor of Cardiology at FAU Medical School. He actively consults in Clinical Lipidology and Cardiovascular Disease Prevention and continues to offer lipoprotein apheresis for patients in southeast and central Florida. Dr. Baum has practiced Preventive Cardiology and Clinical Lipidology since 2000. He is a fellow of the American College of Cardiology, the American Heart Association, the American College of Preventive Medicine, the National Lipid Association, and the American Society for Preventive Cardiology. Dr. Baum is a past President of the American Society for Preventive Cardiology (ASPC). He currently serves on both the ASPC and Family Heart Foundation Advisory Boards. He has published over 100 peer reviewed papers and abstracts as well as two books. In 2013, he was awarded Cleveland Heart Lab's "Heart Award" for lifelong dedication to Preventive Medicine. In 2019, Dr. Baum received Mended Hearts' biennial Dwight Emary Harken Award. Dr. Baum is the Founder of Excel Medical Clinical Trials, LLC, a consortium of clinicians dedicated to the safe and professional conduct of high-level scientific trials. He has served as Principal Investigator in over 100 clinical trials covering a broad range of disease states. Dr. Baum is the Chief Scientific Officer of Flourish Research, a leading national clinical research company. Dr. Baum is a graduate of Columbia College and Columbia College of Physicians and Surgeons, and completed training in Internal Medicine, Cardiology, Interventional Cardiology, and Electrophysiology.
Contact Details
YourUpdateTV
+1 212-736-2727
View source version on newsdirect.com: https://newsdirect.com/news/detecting-early-signs-of-heart-disease-449671741