--News Direct--
20 SEPTEMBER 2021 – Alaka'i Technologies, developer of the world's first hydrogen-powered air mobility vehicle, today announces it is being featured in the official History of Parliament Trust '300 Years of Leadership and Innovation' commemorative publication, which will be launched at Westminster Abbey on Wednesday, 22 September 2021. Alaka'i was nominated and selected by the Board of Trustees, including members from both Houses of Parliament and distinguished academics. The award recognizes Alaka'i's commitment to decarbonizing travel with its groundbreaking Skai eVTOL vehicle (electric vertical take-off and landing) that is setting a new standard for zero-emission air travel.
Offering a sleek design and premium passenger experience, a radically simple fault-tolerant system with redundant levels of safety and reliability, an airframe-parachute, and hydrogen as its fuel source, Skai is poised to be the safest, cleanest and most versatile air mobility solution in the world. A key part of Skai's innovation – and the reason the company was selected for this honor – is the use of clean, zero-emission hydrogen fuel cells for its power source.
The majority of emerging electric air mobility vehicles rely on lithium-ion batteries. Besides their associated environmental impact, batteries are heavier and have far less energy density than hydrogen fuel cells resulting in short vehicle flight-time and range. Skai's fuel cells have a significantly longer lifecycle and enable the vehicle to cruise at speeds of 100mph (160km/h) with a range of around 400 miles (645km) depending on the payload.
The fundamental Skai advantage is the use of hydrogen, making it a zero-carbon, zero-pollutant solution that emits only heat and water. The result is simple, safe, reliable and clean air travel. While Skai can operate from traditional hydrogen sources, it is also the killer app for the fast-evolving green hydrogen. Green hydrogen is made from electrolyzing water using hydroelectric, wind, solar, tidal or other forms of renewable energy. As more and more green hydrogen sources come online, Skai is the first eVTOL capable of having a zero-carbon chain from hydrogen generation to flight.
"The design realizes our core vision of transforming transportation and providing safe, affordable travel for all," said Brian Morrison, inventor, co-founder and director of Alaka'i Technologies. "Skai offers practical, real-world solutions to everything from relieving traffic congestion to delivering cargo or supplies during natural disasters and transporting patients to hospitals. Our goal is the democratization of flight, to make flight as natural a part of the human experience as riding or taking a taxi."
Skai was co-designed by Designworks, the design innovation studio of the BMW Group, to leverage its creative expertise to help shape a world-class vehicle focused on the customer experience. "It is an honor to be part of this recognition and celebration of innovation," said Holger Hampf, president of Designworks. "Our mission is to continuously revolutionize mobility systems including improved means of protecting the environment and the world we live in."
The History of Parliament Trust – one of the most respected and authoritative research projects in British history – produced its commemorative publication in partnership with leading publisher St James's House. Written by an editorial team of distinguished academics and award-winning authors, this beautifully designed, fully illustrated, 600+ page hardback publication is being launched to coincide with the 300th anniversary of the appointment of Britain's first prime minister, Robert Walpole, in 1721, and in the year of Her Majesty The Queen's 95th birthday.
For more information about Skai, visit www.skai.co.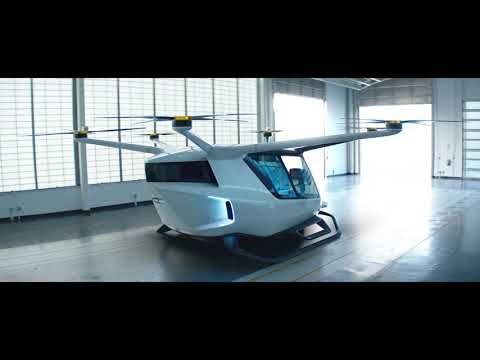 About Alaka'i
Alaka'i Technologies – the name comes from the Hawaiian language, meaning to be the source or leader – is an emerging air mobility design and manufacturing company, headquartered in Stow MA. Founded by Brian Morrison in 2007, Alaka'i Technologies assembled a distinguished team with decades of aerospace development, production, management and airspace integration experience (NASA, Raytheon, Beech Aircraft, McDonnell Douglas, Hughes, DayJet, SATSAir, Metro Aviation, Delta Airlines) and FAA certification experience. Working together since the 1990 on industry-defining projects such as the NASA AGATE and SATS Programs, they also built and flew the world first-ever Fly-By-Light aircraft. Today, the Alaka'i team has over 35 US and numerous foreign patents stretching back to 2013, and is engineering proprietary, progressive air mobility solutions to offer point-to-any point transportation solutions that are clean, simple, safe, and accessible for everyone. Ultimately, transforming transportation through hydrogen-powered mobility.
About Designworks
Designworks, a BMW Group Company is both the innovation studio for the BMW Group and a global creative consultancy. The teams in the studios in Los Angeles, Munich and Shanghai work at the intersection of design, technology and innovation to unlock brand potentials and foster business growth for companies worldwide. Designworks leverages the power of BMW Group culture of innovation and cutting-edge design to advance the goals of its many external clients, including John Deere, Brunswick, Siemens, Corsair, Boeing and Singapore Airlines, whilst bringing outside perspectives and impulses to the BMW Group. www.bmwgroupdesignworks.com
Contact Details
Racepoint Global
Tara Kadioglu
+1 617-624-3239
MUSTARD PR
Dan Walsh
+44 7827 816971
Company Website
View source version on newsdirect.com: https://newsdirect.com/news/the-royal-seal-of-approval-alakais-hydrogen-powered-advanced-air-mobility-vehicle-skai-is-on-a-mission-to-decarbonize-travel-108837241