Affiliates Business Hub releases information on how its new Affiliate Business System service will change things in the Internet Marketing space for the better. Further information can be found at https://affiliatesbusinesshub.com.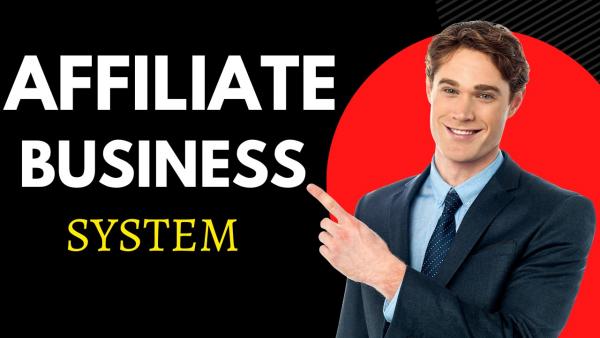 Dallas, United States - September 7, 2023 —
Earlier today, Affiliates Business Hub announced the launch of its new Affiliate Business System service, set to go live September 11th 2023. For anyone with even a passing interest in the world of Internet Marketing, this new development will be worth paying attention to, as it's set to shake things up.
Currently, with even a passing glance, a person will notice they just focus on getting visitors. They call it traffic to their affiliate link. And they pray and hope that they convert into sales. And that's a recipe to failure. That's a recipe to disaster. If someone tried that, they probably did not make any money... The owner at Affiliates Business Hub, James Mcleod, makes a point of saying "things are going to change when our Affiliate Business System service launches".
James Mcleod continues... "Where you'll always see our competitors doing the same old thing, we will show you the connector business model. The biggest difference in how we do affiliate marketing and virtually everybody else is that we teach the same model like companies such as Expedia and the nerd wallet. What they do own is they own what's called a collaborative system. They own a hub.. We do this because we believe people deserve a way to actually have a real deal online business that they can be proud of and will be able to make online income while hanging out with their family, vacationing, sleeping and enjoying life actually.. Ultimately this is going to be a huge benefit to our customers because it is something that can revolutionize not only your bank account, not only your life, but your entire future."
Affiliates Business Hub was established in Febuary 2020. It has been doing business 3 years and it has always aimed to supply people with a step by step system and create a marketing engine where people don't have to be there grinding every single day. Also to show people how to get traffic easily, reliably, predictably, and consistently and how to tap into unlimited visitors to any website product or offer.
Currently, the closest thing to Affiliates Business Hub's Affiliate Business System service is Anthony Morrisson's Partner With Anthony., but Affiliates Business Hub improved on this by having a complete DFY system that anyone can launch in 7 days or less.. This alone is predicted to make Affiliates Business Hub's Affiliate Business System service more popular with customers in the Internet Marketing space, quickly.
Once again, the Affiliate Business System service is set to launch September 11th 2023. To find out more, the place to visit is https://affiliatesbusinesshub.com
Contact Info:
Name: james mcleod
Email: Send Email
Organization: Affiliates Business Hub
Address: 177 Fairview Oak Trail, Dallas, Georgia 30157, United States
Website: https://affiliatesbusinesshub.com

Source: PressCable
Release ID: 89106865
If there are any deficiencies, problems, or concerns regarding the information presented in this press release that require attention or if you need assistance with a press release takedown, we encourage you to notify us without delay at error@releasecontact.com. Our diligent team is committed to promptly addressing your concerns within 8 hours and taking necessary actions to rectify any identified issues or facilitate the removal process. Providing accurate and trustworthy information is of utmost importance.