Fitness Fahrenheit has released a guide on lifting belts, providing advice on wearing a weightlifting belt properly and safe techniques for incorporating it into one's training.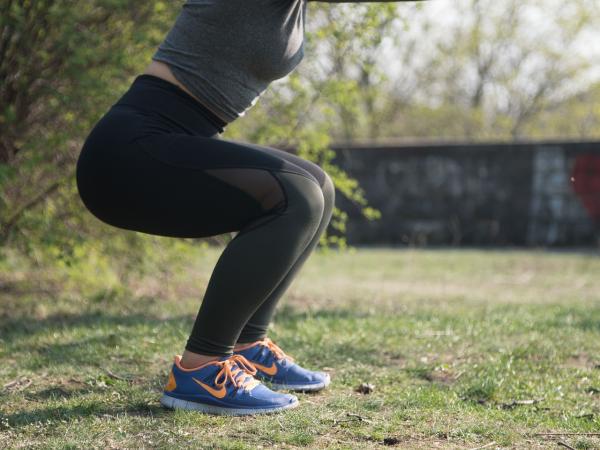 Boston, United States - September 28, 2023 —
The latest release from Fitness Fahrenheit highlights the health and safety benefits of wearing a lifting belt as well as practical tips for maximizing the tool for enhanced performance. The guide also covers bracing techniques that allow fitness enthusiasts to maintain proper form when lifting.
More details can be found at https://www.fitnessfahrenheit.com/how-to-wear-a-lifting-belt/
In its new report, Fitness Fahrenheit explains that putting on a weightlifting belt is not as straightforward as wearing a regular belt. "There are several things a lifter needs to learn if they want the belt to work properly," it says. "First, you want to place the belt around your waist, usually above your hip bone, for a perfect grip."
As the guide noted, a telltale sign that the belt is not positioned properly is if the lifter feels uncomfortable because the belt is too restrictive or pinching them too much in some areas. Fitness Fahrenheit suggests moving the belt around until the pinch is gone or getting a new lifting belt of a different thickness.
Another tip outlined in the new guide is for the lifter to inhale when tightening the lifting belt. This provides some allowance for breathing and ensures the stomach has space to expand when bracing and creating tension.
Lifting belts are a necessity, especially for workouts such as squats, deadlifts, and overhead lifts, where one has to draw deep breaths for stronger bracing. They are designed to support the spine and help the lifter brace more aggressively, however, they are only useful if the user already knows how to brace and breathe properly when weightlifting, the fitness expert explains.
Fitness Fahrenheit advises that fitness enthusiasts develop proper breathing and bracing techniques before using a lifting belt. A quick trick for bracing that is covered in the guide is for the lifter to act as though they are getting punched in the gut. This allows them to flex all the muscles in the stomach, helping to stabilize their back.
About Fitness Fahrenheit
Fitness Fahrenheit is an online resource dedicated to helping readers reach their fitness and health goals through science-backed workout plans, nutrition advice, and exercise equipment reviews.
Interested parties can read the guide at https://www.fitnessfahrenheit.com/how-to-wear-a-lifting-belt/
Contact Info:
Name: Koji Lopez
Email: Send Email
Organization: Fitness Fahrenheit
Address: 18 Corman Road, Boston, MA 02126, United States
Website: https://fitnessfahrenheit.com/

Source: PressCable
Release ID: 89094969
Should you detect any errors, issues, or discrepancies with the content contained within this press release, or if you need assistance with a press release takedown, we kindly request that you inform us immediately by contacting error@releasecontact.com. Our expert team will be available to promptly respond and take necessary steps within the next 8 hours to resolve any identified issues or guide you through the removal process. We value the trust placed in us by our readers and remain dedicated to providing accurate and reliable information.