Stafford, TX - Benech Family Clinic (281-502-4602) has announced health management solutions for sufferers of chronic conditions, including diabetes, high blood pressure, and heart disease, in the Stafford, TX area.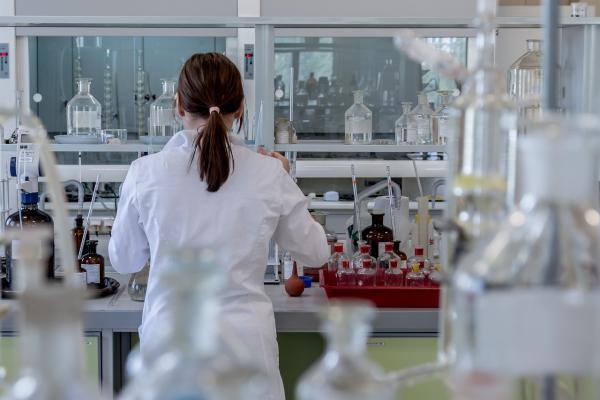 Houston, United States - September 28, 2023 —
The diagnosis, treatment, and symptom management services are now available to children, teens, and adults. Dr. Benech's team creates individualized medical care plans for a number of chronic conditions.
More information is available at https://www.benechfamilyclinic.com
With recent NACDD data showing that almost 60% of adults in the US have at least one chronic disease, the practice has expanded its services to help patients manage diabetes, arthritis, asthma, heart disease, high blood pressure, and fibromyalgia, alongside kidney, liver, and obstructive pulmonary diseases (COPD).
The Board-Certified Family practice offers comprehensive treatments, combining lifestyle changes and prescription medications, which can slow the development of certain diseases.
Benech Family Clinic's team will develop a chronic health management plan for each patient that seeks to maintain the patient's quality of life and minimize the risk of further deterioration. They may recommend lifestyle changes such as quitting smoking, diet modifications, and exercise regimens.
The practice can advise on appropriate low-impact exercises to ease pain in patients with arthritis that will enable them to keep joints mobile and also assist with heart disease management through healthy meal plans developed to lower high cholesterol. The team can also prescribe medication that targets both the symptoms and the root cause of a patient's condition.
In addition, the practice will provide patients with long-term support for chronic conditions to offset additional risks associated with certain diseases. Diabetes, for example, can lead to limited vision and cause cardiovascular issues if left unaddressed, Benech Family Clinic says.
The Benech practitioners will ensure that a patient's blood sugar levels are monitored to prevent damage to blood vessels and nerves. Similarly, they can help fibromyalgia sufferers manage their pain and source physical therapies.
About Benech Family Clinic
Benech Family Clinic is led by Yamil Benech Jimenez, FNP-BC. From its offices each based in Houston and Spring, TX, the team provides specialized women's health care services such as pap smears and pelvic exams and can support men with prostate cancer screenings.
"As a primary care practice, Benech Family Clinic serves as the first point of contact for individuals and families, whether they need help with a sudden illness or injury, want a preventative visit, or need ongoing chronic health management", a spokesperson for the practice said.
More information can be found by visiting https://www.digitaljournal.com/pr/news/ampifire/sharpstown-chronic-health-management-diabetes-heart-disease-treatments-update and https://www.dailymoss.com/sharpstown-chronic-health-management-primary-clinic-for-copd-asthma-treatment/
Contact Info:
Name: Abel Camino Benech
Email: Send Email
Organization: Benech Family Clinic Braeswod Blvd
Address: 8622 S Braeswood Blvd, , Houston, TX 77031, United States
Phone: +1-281-502-4602
Website: https://www.benechfamilyclinic.com/

Source: PressCable
Release ID: 89108855
Should there be any problems, inaccuracies, or doubts arising from the content provided in this press release that require attention or if a press release needs to be taken down, we urge you to notify us immediately by contacting error@releasecontact.com. Our efficient team will promptly address your concerns within 8 hours, taking necessary steps to rectify identified issues or assist with the removal process. Providing accurate and dependable information is central to our commitment.