A Story of determination, excellence, and compassion in the world of moving services
Atlanta, Georgia, United States - September 28, 2023 —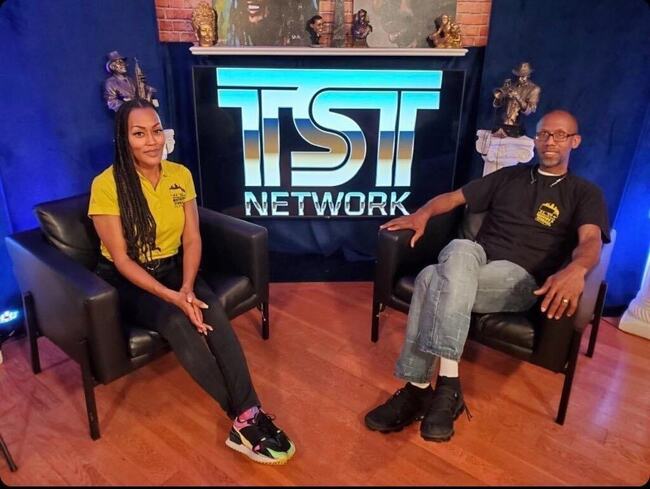 [Atlanta, Sep 28, 2023] – Around The Town Moving & Storage (https://www.aroundthetownmoving.com), a leading name in the moving and relocation industry in Georgia, has been busy transforming lives one move at a time. From its humble beginnings to its current stature as a symbol of reliability and care, Around The Town Moving & Storage embodies the spirit of dedication and professioanlism.
 
The journey began 24 years ago when the founders - Natasha and Timothy - used all their savings and borrowed money from friends to purchase an old delivery truck worth $5,000. While the founders initially focused on delivering furniture under contract, they soon realized that the real business opportunity lay somewhere else. 

It was time to pivot and cater to the huge unmet demand for reliable and professional moving companies in Georgia. 
Did Natasha and Timothy know how to build a business in the moving space? No.
Did Natasha and Timothy know how to do marketing or hire trained technicians? No.
Yet they moved ahead because they had conviction in their dreams. Plus, it was time to put Timothy's 10+ years of prior delivery experience to good use.
 
Today, a company that started with a single truck, a couple of dedicated employees, and a commitment to putting the customer first has been able to redefine the moving experience in Georgia, and is known for the security, comfort, and belonging it offers to clients during the challenging process of moving.
 
Natasha and Timothy attribute the remarkable success of Around The Town Moving & Storage to a winning formula of customer obsession and uncompromising professionalism. The company's approach to moving goes beyond mere logistics; it revolves around clear customer communication, and a culture of empathy.
 
What truly sets Around The Town Moving & Storage apart is that it does not cut prices to get customers. They are happy charging more from customers because they guarantee a professional, licensed moving experience that is insured and well-protected.
 
Reviews on the internet say it all. With a 4.4+ rating from 600 users on Google and HomeAdvisor, Around The Town Moving & Storage remains committed to its vision of making moving a positive and memorable experience.
 
Overall, Natasha and Timothy's journey is a testament to the transformative power of dedication and empathy in business.
 
ScanPay is proud to be associated with them as their preferred payments and banking platform. To read Natasha's testimonial about ScanPay, click here - https://www.goscanpay.com/blogs/scanpay-helps-around-the-town-moving-storage-save-time

ENDS

About Us: About ScanPay ScanPay is the #1 way to collect payments for field service teams. The app provides a safe, secure, and reliable way of accepting payments from customers. Businesses can easily set up the app and accept digital payments within minutes. The app has an easy-to-use interface and lets users create invoices on-site and in real-time. ScanPay is available on Android and iOS. Website: https://www.goscanpay.com
Contact Info:
Name: Venkat Paruchuri
Email: Send Email
Organization: Storepay Inc
Website: https://www.goscanpay.com

Social Media:
Facebook: goscanpay
Twitter: ScanPay_USA
Instagram: goscanpay
LinkedIn: company/scanpay-tech/

Release ID: 89108808
Should any errors, concerns, or inconsistencies arise from the content provided in this press release that require attention or if a press release needs to be taken down, we kindly request that you immediately contact us at error@releasecontact.com. Our efficient team will be at your disposal for timely assistance within 8 hours – taking necessary measures to rectify identified issues or providing guidance on the removal process. We prioritize delivering accurate and reliable information.