CamScanner invites users to "hack" into CamScanner's other features to keep up with the evolving tech landscape
New York, United States - September 27, 2023 —
National Techies Day, celebrated every October 3rd, is an occasion for embracing the transformative power of technology and recognizing the tech enthusiasts who are shaping our digital future. CamScanner, a frontrunner in document management technology, is committed to continual innovation and equipping users with the best productivity tools. On this National Techies Day, CamScanner encourages users to go beyond basic scanning by exploring the app's full range of features to elevate their digital workflow and empower them in their tech endeavors.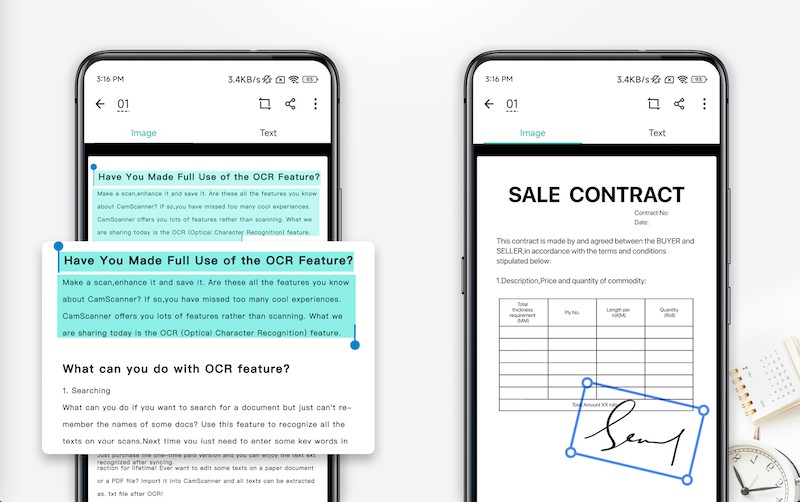 National Techies Day was established to acknowledge the invaluable role that technology professionals play in today's society. These "techies" are the architects of our digital lives, pushing boundaries in industries ranging from healthcare to finance. National Techies Day serves as a touchstone for students who are contemplating careers in technology by providing insight into the vast opportunities available.
Mastering everyday productivity tools like CamScanner can be incredibly advantageous for aspiring techies, giving them the skills that are applicable throughout college and their future careers.
"Hacking" into CamScanner's Other Features
"CamScanner is not just a scanning app, it's an all-in-one document management solution," says a CamScanner representative. "Utilizing its wide array of tools can empower you as a student or in the workplace in today's fast-evolving tech landscape."
Beyond just a scanner, CamScanner can be an invaluable tech tool in the following ways:
Advanced OCR (Optical Character Recognition)
This feature can be a game-changer for anyone involved in machine learning or text-based analysis projects. CamScanner's OCR technology accurately identifies and converts text within scanned documents for easy editing and sharing.
Document Annotation and Markup Capabilities
CamScanner allows for real-time document annotation and markup, facilitating efficient study sessions and team collaborations.
E-signatures and Document Security Features
These are indispensable for freelance tech projects or internships where confidential data handling is a requirement. CamScanner provides secure e-signature capabilities and robust document security features to safeguard your important files.
Cloud Storage and Document Sharing Options
Sharing and storing files securely is a breeze with CamScanner's integrated cloud storage options and easy sharability options. These features are particularly useful in today's remote working environment, making collaborations on tech projects more efficient.
PDF Conversion and Editing
CamScanner's PDF conversion and editing tools can be extremely beneficial for academic papers, tech projects, or business operations.
To help users unlock the full potential of CamScanner, will be releasing a series of tips and tricks on its social media channels. CamScanner encourages users to keep an eye out for these posts, designed to help get the most out of the app.
About CamScanner
First released in 2011, CamScanner is a mobile app that allows users to scan, edit and manage documents. With over 700 million downloads across 200+ countries in 60+ languages, the app consistently ranks as one of the top business and efficiency apps on the market.
Contact Info:
Name: Tim Brown
Email: Send Email
Organization: CamScanner
Website: https://www.camscanner.com/

Release ID: 89108518
In case of detection of errors, concerns, or irregularities in the content provided in this press release, or if there is a need for a press release takedown, we strongly encourage you to reach out promptly by contacting error@releasecontact.com. Our efficient team will be at your disposal for immediate assistance within 8 hours – resolving identified issues diligently or guiding you through the removal process. We take great pride in delivering reliable and precise information to our valued readers.