Pacific ClearVision Institute (541-343-5000) has updated its cataract treatment options and offers screenings and evaluations for PanOptix Trifocal intraocular lens surgery.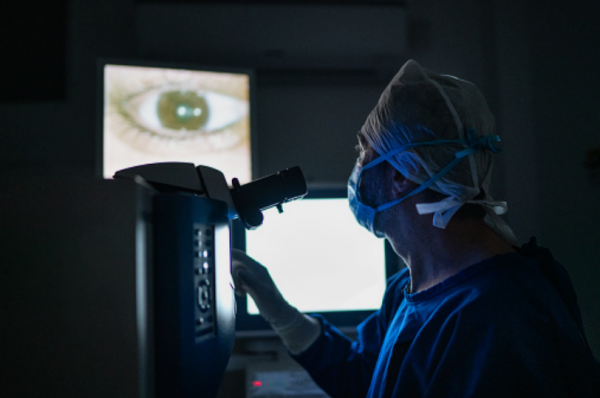 Eugene, United States - September 27, 2023 —
Pacific ClearVision Institute, a leading eye care provider in Eugene, Oregon, has enhanced its cataract surgery offerings and lens replacement options. The clinic's new equipment and surgical techniques allow surgeons to complete cataract surgery in just 10 minutes, and its ophthalmologists now provide PanOptix® Trifocal Premium lenses that support excellent near, distance, and intermediate vision quality.
More details can be found at: https://pcvi.com/treatments-eugene/cataract
The state-of-the-art technology now utilized at Pacific ClearVision Institute also optimizes cataract surgery results. The surgeons perform cataract treatment with ORA intraoperative aberrometry. This ultramodern technology provides pinpoint measurements of post-surgery vision strength that allow the clinic's ophthalmologist to accurately customize the power and fit of a patient's trifocal lens.
A cataract refers to the clouding of the normally-clear natural lens that rests behind the pupil. Cataract symptoms include blurred, distorted vision, and increased sensitivity to light. When left untreated, cataracts can cause total and irreversible blindness. By enhancing both its surgical and lens replacement options, Pacific ClearVision Institute has improved its ability to protect its patients' vision.
The clinic's PanOptix® Trifocal Premium Lens is considered to be an advancement over older intraocular lens options. Previously available monofocal lens options could correct distance vision but left patients with suboptimal close vision that required glasses to correct. By providing the PanOptix® Trifocal Premium Lens that strengthen both near and far vision, the clinic has broadened the comprehensiveness of its cataract treatment.
The clinic's PanOptix® Trifocal Premium Lens is one of several advanced options now offered. Pacific ClearVision Institute can also recommend other adjustable lenses like Crystalens, Symfony, or Activefocus.
About Pacific ClearVision Institute
Pacific ClearVision Institute has been at the forefront of cataract and vision correction surgery since opening its doors in 1989. The clinic's expert team includes five ophthalmologists and three optometrists. Its Eugene location is outfitted with elite technology that allows Pacific ClearVision Institute's skilled surgeons to uncloud eyes affected by cataracts and implant highly-adjustable lenses.
One of the clinic's recent cataract surgery patients left a review for Pacific ClearVision Institute's treatment, stating, "Everyone was professional and very kind. My cataract surgery went fantastic. The aftercare and post-op appointments were very informative and helpful. I recommend this place 100%."
For more information visit: https://pcvi.com/treatments-eugene/cataract
Contact Info:
Name: Jessica Singleton
Email: Send Email
Organization: Pacific ClearVision Institute
Address: 1125 Darlene Lane Suite 100, Eugene, OR 97401, United States
Phone: +1-541-343-5000
Website: https://pcvi.com/

Source: PressCable
Release ID: 89108656
If there are any problems, discrepancies, or queries related to the content presented in this press release, we kindly ask that you notify us immediately at error@releasecontact.com. Our responsive team will be available round-the-clock to address your concerns within 8 hours and take necessary actions to rectify any identified issues or support you with press release takedowns. Ensuring accurate and trustworthy information is our unwavering commitment.