Decentralised crypto futures and spot exchange DEX BANUS, implements a deflationary approach to crypto futures with highly sought-after Burn and Buyback strategies.
Puerto Banus, Marbella - September 27, 2023 —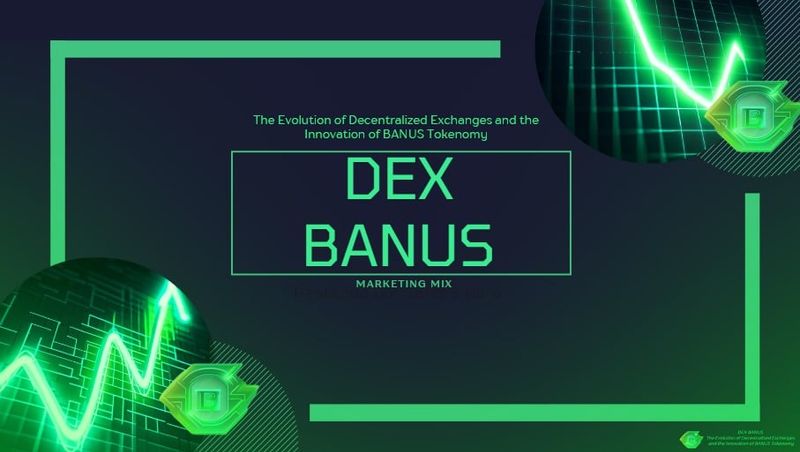 A new entrant has joined the ranks of decentralised cryptocurrency exchanges that aim to eliminate intermediaries, reduce costs, and address structural issues. DEX BANUS is fostering a resilient decentralised futures exchange by bringing decentralisation to futures trading and has intensified its operations following a successful token sale. 

According to CoinGecko, there are over 540 decentralised cryptocurrency exchanges, with the number of monthly DEX visits exceeding 200 million. DEX BANUS, integrating a decentralised approach to crypto futures trading with its developed disinflationary mechanism, has earned listings on reputable platforms like CoinGecko and CoinMarketCap. It stands as a decentralised exchange backed by the Avalanche and Arbitrum networks, presenting a promising advancement in the decentralised financial ecosystem.
Deflationary approach to Buyback and Burn

The most distinguishing feature of DEX BANUS is its innovative burn and repurchase strategy. This mechanism utilises 50% of the daily transaction fees to burn and repurchase BANUS tokens, ensuring sustained investor interest in BANUS, the ecosystem token introduced with a supply of 500 million. It promotes the long-term valuation of BANUS and aptly regulates the token supply. Additionally, DEX BANUS has introduced vault options offering AVAX returns when BANUS is locked. 

Sharing repurchase and burn data on the Transparency Portal every Thursday, DEX BANUS Marketing Manager Fer Ulianov remarked, "By enabling decentralised futures trading directly from crypto wallets, we at DEX BANUS are not only showing our commitment to sustainability and reliability but also securing token health with our progressive approach."
Expanding influence through strategic partnerships 

By listing its ecosystem token, BANUS, on LBank Exchange and forming a strategic partnership with the globally renowned digital asset trading platform LBank in mid-September, DEX BANUS has significantly expanded its reach, offering trading in the BANUS/USDT trading pair. 

Furthermore, DEX BANUS has concluded the integration of BNB Smart Chain Explorer (BscScan), a block explorer and analysis platform for BNB Smart Chain, thereby demonstrating its commitment to community demands by ensuring traceability and transparency of all transactions. 
"The prevailing trend in Crypto is derivative products"

Highlighting that, as per Kaiko Research, derivative transactions in the second quarter of 2023 were six times larger than spot trading volumes, despite a decline in overall volumes, Ulianov noted, 

"The prevailing trend in crypto is derivative products. At DEX BANUS, we blend our decentralised approach with crypto futures to establish a robust and sustainable decentralised ecosystem devoid of intermediaries. We extend an invitation to investors seeking greater control over their assets to join DEX BANUS on this transformative journey."
Contact Info:
Name: Fer Ulianov
Email: Send Email
Organization: DEX BANUS
Website: https://www.dexbanus.com

Release ID: 89108655
In case of encountering any inaccuracies, problems, or queries arising from the content shared in this press release that necessitate action, or if you require assistance with a press release takedown, we urge you to notify us at error@releasecontact.com. Our responsive team will be readily available to promptly address your concerns within 8 hours, resolving any identified issues diligently or guiding you through the necessary steps for removal. The provision of accurate and dependable information is our primary focus.