The Laser Lounge Spa and Salon Sarasota, a top-tier medical spa, introduces a premium Hair Salon to enhance beauty and wellness in Sarasota. Led by expert professionals, they offer cutting-edge aesthetic treatments and luxurious hair care services, setting a new standard in the industry.
Sarasota, Florida, United States - September 25, 2023 —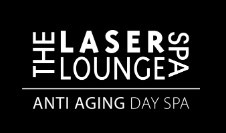 As the aesthetic industry continues its rapid and groundbreaking evolution, The Laser Lounge Spa and Salon Sarasota has firmly established itself as the vanguard, consistently exceeding expectations by delivering cutting-edge and state-of-the-art medical spa services.
Today, The Laser Lounge Spa and Salon Sarasota unveils its newest addition to our esteemed offerings: a premiere Hair Salon, meticulously curated and designed to cater specifically to the discerning residents of Sarasota who seek unparalleled beauty and indulgence. The Laser Lounge Spa and Salon Sarasota takes pride in offering exceptional and holistic experience, where every visit is an opportunity to immerse oneself in indulgent luxury and emerge feeling rejuvenated, confident, and radiantly beautiful.

"Our Med Spa lies in the meticulous integration of cutting-edge technology with exceptional expertise," declares Sydney Hays, a seasoned veteran who joined our team in 2018 as the Spa Manager and Corporate Assistant. With her unwavering commitment to delivering world-class customer service and a keen eye for detail, Sydney has played an instrumental role in orchestrating the spa's incredible journey to become the foremost provider of medical aesthetic treatments in Sarasota. Every step of the way, Sydney has spearheaded our ascent to the pinnacle of excellence, ensuring that every client's experience is truly extraordinary.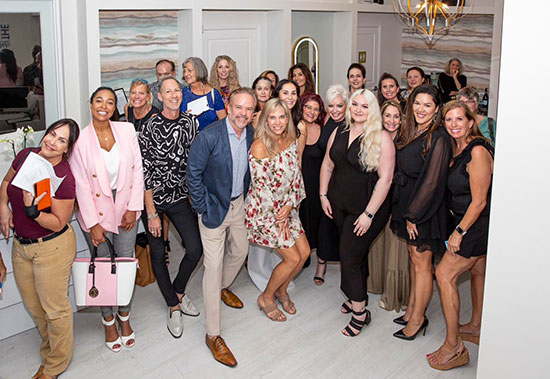 At the heart of this establishment are its seasoned professionals:

Angelie Meinhardt, the med spa's APRN Cosmetic Injector, combines over a decade of aesthetic finesse with an innate passion for medical aesthetics. Her journey from a registered nurse to a master injector of beauty transformations embodies the spa's commitment to excellence.

Kristine Lavender, Aesthetician and Laser Technician, harnesses 30+ years of experience to offer treatments like SaltFacials, hydro facials, and laser hair removal, among others. Her repertoire is a testament to the spa's dedication to broadening its horizons and ensuring patrons have access to the latest treatments.

From Microneedling, a cutting-edge treatment that uses radiofrequency energy to rejuvenate the skin, to Ultherapy, a non-invasive procedure that lifts and tightens sagging facial and neck skin, the skin care clinic at The Laser Lounge Spa and Salon Sarasota offers a range of innovative treatments. Whether clients seek smooth, hair-free skin through laser hair removal or a refreshed complexion via chemical peels, the clinic ensures top-tier care on meeting the diverse needs of our esteemed clientele.

Yet it's not just about the Med Spa. The newly introduced Hair Salon is quickly gaining a reputation as Sarasota's premier destination for luxurious hair care. Boasting a wide array of services, including cuts, styling, coloring, and more, the salon stands out for its exceptional quality and attention to detail. Clients can trust their tresses in the hands of the salon's esteemed team of experts, which includes renowned professionals like Lori Weaver, known for her precision cuts, David Strattard, a master of modern styles, and Kurt Shweary, an artist in hair color transformations. With their wealth of experience and unmatched expertise, the salon's team ensures that every client leaves feeling beautiful, confident, and completely satisfied with their pampering experience.

"At The Laser Lounge Spa and Salon Sarasota, we've always aimed to be the benchmark, not just match it," says Sydney Hays. "With our enhanced Med Spa and the new Hair Salon, we're redefining the beauty and wellness landscape of Sarasota."

Visit The Laser Lounge Spa and Salon Sarasota at 1345 2ND ST, SARASOTA, FL 34236 and witness firsthand the future of aesthetic treatments.


About The Laser Lounge Spa and Salon Sarasota

The Laser Lounge Spa and Salon Sarasota is a medical spa and hair salon that offers an array of high-quality aesthetic treatments and hair care services. With a focus on creating unique, personalized experiences for each client, The Laser Lounge Spa and Salon Sarasota is committed to enhancing beauty and wellness through innovative, safe, and effective procedures. Tour our facility: https://my.matterport.com/show/?m=nvHBtL9vcj
Contact Info:
Name: Sydney Hays, Manager
Email: Send Email
Organization: The Laser Lounge Spa and Salon Sarasota
Phone: 941-879-9399
Website: https://sarasota.thelaserloungespa.com/

Release ID: 89108409
Should you identify any discrepancies, concerns, or inaccuracies in the content provided in this press release or require assistance with a press release takedown, we strongly urge you to notify us promptly by contacting error@releasecontact.com. Our responsive team is committed to addressing your concerns within 8 hours by taking necessary actions to resolve identified issues diligently or guiding you through the necessary steps for removal. Our dedication lies in providing accurate and reliable information.