Surrogacy Place is a viable alternative to surrogacy agencies, offering significant cost savings, faster matching services, government ID verification, and efficient search tools to meet any matching criteria.
Albany, New York, United States - September 25, 2023 —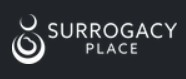 Surrogacy has emerged as a popular option for individuals and couples seeking to build families when traditional methods are not available or viable. Surrogacy involves a woman who agrees to carry and deliver a child on behalf of intended parents. While surrogacy sometimes involves family members or close friends, most surrogacy journeys are done between strangers that connect for the specific purpose of a surrogacy arrangement.
There are two types of surrogacy: traditional and gestational. In traditional surrogacy, the surrogate mother is biologically related to the child she carries and becomes pregnant via artificial insemination. In contrast, gestational surrogacy involves the use of in vitro fertilization (IVF) to implant an embryo created from the intended parent's and/or donor genetic material. 
The United States, often regarded as a global hub for surrogacy arrangements, offers a diverse landscape of laws and regulations that govern this complex and deeply personal process. Understanding surrogacy laws by state is crucial for those embarking on a surrogacy journey, as each state in the U.S. has its own unique legal framework. United States surrogacy laws, however, are far from uniform and vary significantly from state to state, impacting the rights and responsibilities of all parties involved. The variation in surrogacy regulations across states underscores the significance of understanding local laws and how they impact surrogacy arrangements.
States like California, Colorado, Illinois, and Nevada offer a straightforward process for intended parents, including a path for establishing legal parentage. Others like New Jersey and Virginia  permit gestational surrogacy, but impose stringent regulations on the process such as requiring Intended parents to meet certain criteria or prohibiting commercial surrogacy contracts. Surrogates and intended parents are strongly advised to work with reputable attorneys specializing in assisted reproduction and surrogacy during the process.
Looking for a surrogacy match? Surrogacy Place can be a great alternative to surrogacy agencies. As an online matching service that allows intended parents and surrogates to find each other, Surrogacy Place's mission is to connect American and International intended parents with US-based surrogates. The Surrogacy Place platform offers intended parents powerful search and matching tools without having to pay expensive surrogacy agency fees. For surrogates, Surrogacy Place provides the opportunity to discuss terms and compensation requirements directly without the need to accept a less-than-ideal match an agency is pushing. Surrogates and intended parents alike can find their ideal match by interviewing an unlimited number of potential candidates. 
For more information, visit https://www.surrogacyplace.com/
About Surrogacy Place:
Surrogacy Place is a hub for individuals and couples seeking to expand their families through gestational or traditional surrogacy. Surrogacy Place is an online matching service that allows people seeking surrogacy services and surrogates to find each other based on criteria that's important to both sides. Surrogacy Place facilitates independent surrogacy journeys and is an alternative to the very expensive matching programs that surrogacy agencies run. Surrogacy Place is also the only surrogacy matching site that uses ID verification to better protect the parties involved.
Contact Info:
Name: Bridget Myers
Email: Send Email
Organization: Surrogacy Place
Address: 90 State Street #700; Office 40; Albany, NY 12207, United States
Website: https://www.surrogacyplace.com/

Release ID: 89108395
Should you detect any errors, issues, or discrepancies with the content contained within this press release, or if you need assistance with a press release takedown, we kindly request that you inform us immediately by contacting error@releasecontact.com. Our expert team will be available to promptly respond and take necessary steps within the next 8 hours to resolve any identified issues or guide you through the removal process. We value the trust placed in us by our readers and remain dedicated to providing accurate and reliable information.