S3 Plumbing is the premier plumbing company for Rockwall, TX. The company provides the top service and highest quality workmanship in Rockwall, TX.
Quinlan, Texas, United States - September 25, 2023 —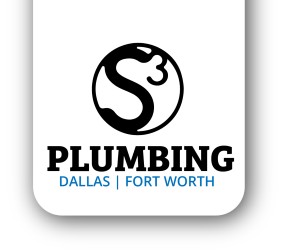 S3 Plumbing and Mike Sanders are pleased to announce that the Rockwall TX plumber has built its reputation over a half-century in the Rockwall service area. The team of experienced and knowledgeable plumbers are all licensed and certified to handle all types of plumbing tasks, from simple repairs to complex installations. The company is proud of its commitment to customer service and satisfaction and its ability to stay on top of industry developments. The firm specializes in residential plumbing services such as water heater repair, water heater installations, water line repairs and replacements, sewer system maintenance, and repair and drainage solutions.
The S3 plumbing difference relies on providing expert solutions for all plumbing needs. Thanks to the wide range of offerings, customers can experience unparalleled expertise and service. These include leak and line location, sewer line repair and replacement, fresh water filtration systems, and tank and tankless water heater installation. The company offers personalized consultations by skilled professionals in Rockwall. It provides customers with the reliable and efficient plumbing solutions they deserve.
Additional details are available at https://s3plumbing.com/
S3 Plumbing offers comprehensive sewer line repair and replacement services, including innovative tunneling solutions, for residents in Rockwall. The skilled technicians are adept at diagnosing and addressing sewer line issues, employing state-of-the-art equipment and techniques to minimize customer property disruption. By using tunneling methods, the plumbers can access and repair or replace damaged sewer lines without requiring extensive excavation, preserving the landscape and reducing overall costs. Customers can trust S3 Plumbing for efficient, reliable, cost-effective sewer line repair and replacement solutions tailored to their needs.
High-quality freshwater filtration systems from S3 Plumbing are available for residents in Rockwall, TX. The team of professionals from S3 will guide the customer in selecting the best filtration solution to meet household needs. The installation ensures clean, pure, and great-tasting water for the entire household. The range of services includes assessing water quality and installing and maintaining the filtration system. The company is committed to customer satisfaction and guaranteeing a seamless experience. S3 Plumbing invites homeowners to choose reliable, efficient, and personalized water filtration services to enjoy the benefits of fresher and healthier water in the home.
S3 Plumbing offers professional tank and tankless water heater installation services to residents in Rockwall, TX. The experienced team will help customers determine the ideal water heating solution for the home, whether they prefer the traditional tank option or the energy-saving benefits of a tankless system. The professionals work with top brands to ensure high-quality, reliable, and long-lasting performance. Customers can trust S3 Plumbing for expert guidance, seamless installation, and ongoing support for water heater needs; they enjoy the comfort and convenience of a dependable hot water supply in the home.
Leak and Line Locate services are a specialty of S3. The highly trained professionals utilize cutting-edge technology and equipment to accurately detect and diagnose issues with plumbing systems. Whether the customer is experiencing water leaks, sewer line problems, or gas line concerns, the expert team is focused on providing efficient and cost-effective solutions. Customers can trust S3 Plumbing to promptly identify and resolve leak and line issues, ensuring the safety and comfort of the home.
The S3 Plumbing family is Rockwall, TX's trusted plumbing service provider. The company strives to redefine the customer experience with service professionals. S3 was established by a multi-generational plumber and devoted single dad of four; the company is built on the foundation of treating everyone like family and providing honest, fair pricing for all their services.

About the Company:
S3 Plumbing has experience and skills in various plumbing services. The premier plumbing team is known for its expertise in performing multiple plumbing services. They include water heater installation services, line leak and locate, and general plumbing.

Contact Info:
Name: Mike Sanders
Email: Send Email
Organization: S3 Plumbing
Address: 2235 CR 2513, Quinlan, TX 75474
Phone: (214) 563-3393
Website: https://s3plumbing.com/

Release ID: 89108402
In case of identifying any errors, concerns, or inconsistencies within the content shared in this press release that necessitate action or if you require assistance with a press release takedown, we strongly urge you to notify us promptly by contacting error@releasecontact.com. Our expert team is committed to addressing your concerns within 8 hours by taking necessary actions diligently to rectify any identified issues or supporting you with the removal process. Delivering accurate and reliable information remains our top priority.