Scrapyard Near Me, an online directory for metal recycling facilities in Pittsburgh, has released a new guide on the differences between ferrous and non-ferrous metal.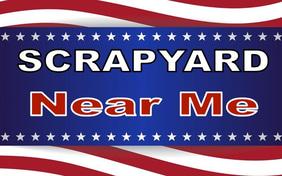 Bellevue, United States - September 25, 2023 —
The latest guide is intended to help readers distinguish between different types of metal, which will allow them to extract the most value from their metal waste while disposing of it appropriately.
For more information, please visit https://www.scrapyardnearme.co/scrap-yard-near-me-knows-the-difference-ferrous-vs-non-ferrous-metal
The release of the guide comes amid growing awareness of the environmental and economic benefits of recycling. A report by Fact.MR showed that the demand for recycled metals has increased within the past decade following environmental concerns and an expanding movement towards resource conservation. Recycling metal is also cost-effective, as it uses less energy, lowers the production costs of new metals, and can be done repeatedly without the materials losing quality.
"Scrapyard Near Me" notes that it's important to make the distinction between different types of metals, as their properties can determine their value, applications, and recycling processes. According to their guide, scrap metal can be divided into two main groups: ferrous metals, which are magnetic and prone to rusting due to the presence of iron, and non-ferrous metals, which do not contain iron and are non-magnetic and resistant to corrosion as a result.
Ferrous metals are widely used in the construction and automotive industries owing to their strength and durability, and their magnetic properties also make them suitable for electrical devices like transformers, motors, and generators. "Scrapyard Near Me's" guide lists carbon steel, alloy steel, cast iron, wrought iron, and stainless steel as notable examples of ferrous metals. On the other hand, non-ferrous metals, such as aluminum, copper, titanium, and zinc, are more lightweight than ferrous metals, and their high conductivity and rust-resistant nature give them unique applications in plumbing, transportation, and consumer electronics.
Regardless of the type of scrap metal an individual may be in possession of, "Scrapyard Near Me" encourages them to sell it to a junkyard due to the environmental and financial benefits of doing so. Readers can use the company's online directory to find junkyards closest to their location.
About "Scrapyard Near Me"
"Scrapyard Near Me" is a resource for scrap metal and junk car recycling in Pittsburgh and the surrounding areas. The company has long-standing partnerships with local scrap metal facilities, reflecting their commitment to reducing waste and protecting the environment through responsible recycling practices.
Interested parties can read the full guide by visiting https://www.scrapyardnearme.co/scrap-yard-near-me-knows-the-difference-ferrous-vs-non-ferrous-metal
Contact Info:
Name: Tom Gregan
Email: Send Email
Organization: Scrapyard Near Me
Address: 525 Orchard Ave #1, Bellevue, PA 15202, United States
Phone: +1-412-977-5234
Website: https://www.scrapyardnearme.co/

Source: PressCable
Release ID: 89108464
Should you come across any errors, concerns, or inconsistencies within this press release's content, we urge you to reach out without delay by contacting error@releasecontact.com. Our committed team will promptly address your feedback within 8 hours and take appropriate measures to resolve any identified issues or guide you through the removal process. Providing accurate and dependable information remains our utmost priority.