Many people who bought dogs during the pandemic are returning them, and shelters are becoming overcrowded, according to dog trainer Holistic Dog Training.
United States - September 22, 2023 —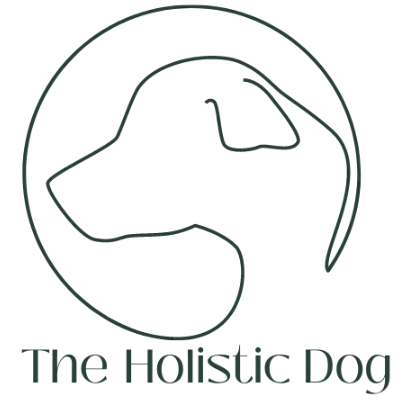 Florida-based dog trainer Holistic Dog Training says that pandemic dog owners are now returning their pets to shelters because of improper training. Dubbed "pandemic puppies," many of these animals failed to receive proper formative instruction in the first few months of their lives because of lockdowns, leading to behavioral issues. 

"During the pandemic, everybody was adopting dogs, but now they are returning them," says Deborah Milner from Holistic Dog Training. "The shelters are overcrowded again, and it has become really hard to adopt out dogs."

The main issue is poor behavior. "Too many new dog owners have failed to provide adequate training for their "pandemic puppies," she confirms. "Now these puppies are full-grown dogs with behavior issues."

However, the situation is less dire than it appears. Holistic Dog Training says owners can put their puppies back on the proper developmental track with the right instruction. 

"Training can help most of these dogs," Milner confirms, "and turn them into great pets, so they don't end up in the shelter system. An example is my recent foster who was terrified of the whole world when we brought him home, but his behavior completely transformed in just a few weeks."

It's stories like these that Holistic Dog Training hopes will catch on in Jacksonville, Florida, where the company is based. Frustrated dog owners with "pandemic puppies" can now get the necessary training to reduce stress and improve their well-being. 

Data from LV General Insurance found that Google searches for "buy a puppy" soared 115% during the early stage of the pandemic as people shut in their homes and looked for companions. Prices for the most sought-after breeds were astronomical. 

However, the situation changed significantly in a little over a year, with animal shelters bearing the brunt of the impact. High-profile charities saw interest in pages concerning giving up animals go up significantly. 

The number of American households acquiring dogs and cats was 23 million, according to an ASPCA survey. The majority are still with their original owners, but an increasing number are returning to shelters, raising concerns about the long-term impact of untrained puppies on their owners and the community. 

The company's message is that dog adoptions are at an all-time low, and the shelters are overcrowded again - but training can help to keep dogs out of the shelter. 

"Our services give owners back control," Milner conforms. "Even if dogs didn't receive any instruction as puppies, we have techniques that can put them back on track and make them more sociable with people and other dogs."

For more information on Holistic Dog Training, use the following contact information: 
Contact Info:
Name: Deborah Milner
Email: Send Email
Organization: Holistic Dog Training
Phone: (904) 785 7552
Website: http://holisticdog.net

Release ID: 89108154
Should any problems, inaccuracies, or doubts arise from the content contained within this press release, we kindly request that you inform us immediately by contacting error@releasecontact.com. Our dedicated team will promptly address your concerns within 8 hours, taking necessary steps to rectify identified issues or assist with the removal process. Providing accurate and dependable information is at the core of our commitment to our readers.