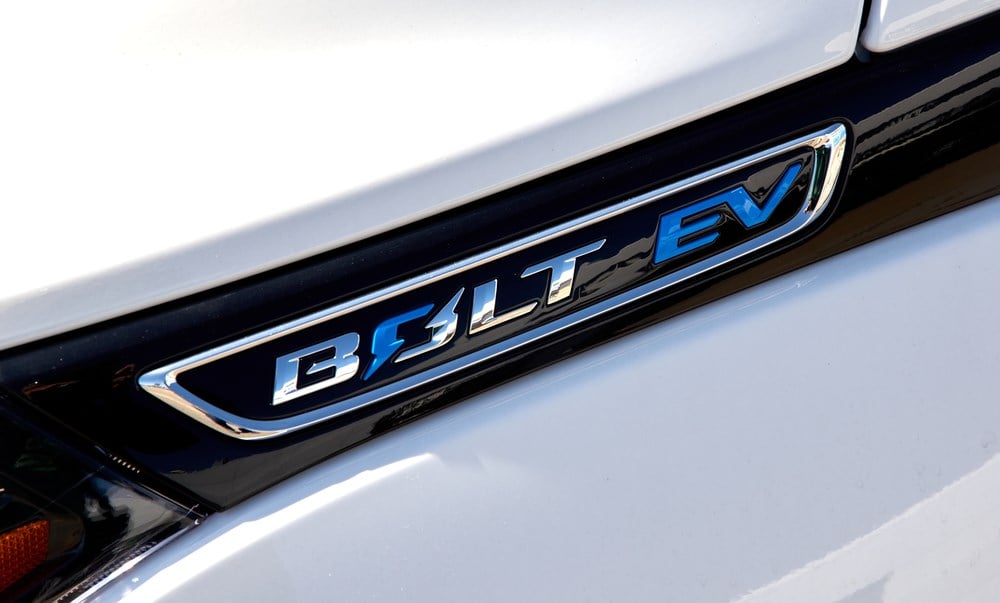 General Motors Co.'s (NYSE: GM) announcement that it is following Ford Motor Co. (NYSE: F) into the world of Tesla Inc. (NASDAQ: TSLA) EV chargers is proof that the auto industry is finally addressing real-world challenges inherent with the rapid push to vehicle electrification. 
Maybe you own an EV, or you know someone who does. What's one of the most common complaints? 
It has to do with driving long distances. Sure, there are apps and maps showing the locations of chargers, but you better have at least some semblance of a plan before you hit the open road.
According to a report titled "Electric Vehicle Trends" from S&P Global Mobility, the top automakers are expected to account for more than 70% of global EV production by 2030, a huge leap from 2022, when they accounted for just 10% of EV manufacturers.
The report went on to say, "But despite the rapidly growing choices EV consumers have, and the unprecedented loyalty rates among EV return buyers, the industry as a whole still needs to tackle consumers' range anxiety, particularly for those without a garage or those traveling long distances."
Joint Effort Among Multiple Industries
The S&P report also noted that the solution to the charging problem "needs to be a joint effort between multiple industries: automotive, utilities, government, and private property owners such as shopping malls and apartment complexes."
With Ford and now GM on board with the Tesla chargers, we're seeing the emergence of an industry standard. Tesla shares, which have already been in rally mode since May, gapped up 4.204% on June 9, following the news about GM. Tesla shares ended the session at $244.82. 
GM shares were up as much as 6.47% on June 9 but reversed lower as the session wore on, ending at $36.24, a gain of 1.09%. 
One reason for the rapid adoption of EVs in China is the much wider availability of charging stations relative to the number of EVs on the road. 
Tax Incentives For Charging Stations
Fortunately, there are some tax incentives for businesses to install these stations, as the 2021 infrastructure bill allocated $7.5 billion toward 500,000 public EV charging stations by 2030.
So if Tesla charging stations become the de-facto standard for auto charging, what happens to rival charging station manufacturers such as ChargePoint Holdings Inc. (NYSE: CHPT) and EVgo Inc. (NYSE: EVGO)? Both stocks gapped down and were drained of their juice after the GM news. ChargePoint fell 13.22%, and EVgo dropped 11.72%. Both declines came in monster downside trading volume as investors unloaded shares.
The issue here is the charging cables. It's unlikely all industry players will want two systems to battle it out, which would only make the adoption of EVs more complex.
Sure, there have been dueling standards before, such as DVD versus laserdisc or the infamous VHS versus Betamax wars from decades ago. But there's too much at stake in this case, especially with government mandates to expand the usage of EVs. The technologies are currently different not only for various manufacturers but also for global regions. It's not out of the question that there will be room for all these players as the technology rolls out. 
The Problem Of Big-Rig Charging
There's another EV problem that's getting worked out more quietly behind the scenes and could also offer opportunity for companies such as ChargePoint and EVgo. That's the problem of providing enough charging stations for big rigs.
Currently, long-distance truckers have plenty of opportunities to refuel at locations operated by  Love's Travel Stops; Travel Centers of America, which are being acquired by BP plc (NYSE: BP) or Pilot Flying J, of which Berkshire Hathaway Inc. (NYSE: BRK.B) holds a significant stake. 
No such infrastructure yet exists for long-haul trucks, but that, too, appears to be changing. All three of those national travel centers are in the process of installing big-rig charging stations. Start-ups are already working with big truck manufacturers, such as Germany's Daimler Truck Holding AG (OTCMKTS: DTRUY) to advance the charging station technologies and networks for long-haul users.