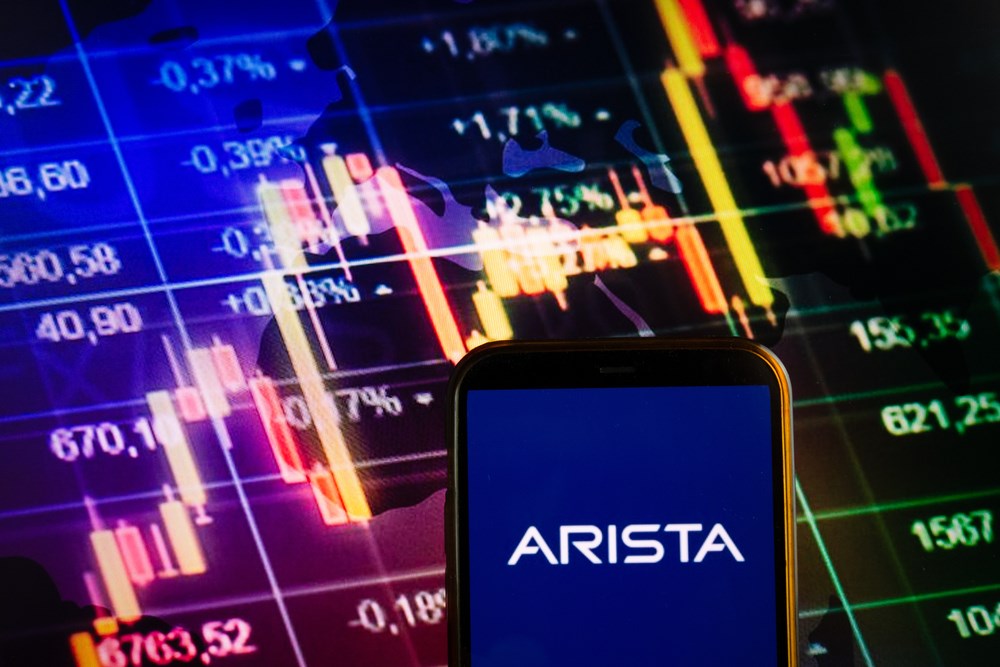 Arista Networks, Inc. (NYSE:ANET) is the latest technology company to get punished for a slowdown in cloud computing demand. Shares of the Santa Clara-based cloud networking leader fell more than 17% in the two days that followed its May 1st report. Although results exceeded market expectations, signs of softer growth ahead prompted a high volume selloff — the likes of which the stock has never seen. Was the 'May Day' call warranted?
Although Friday's market rally supported a recovery in Arista Networks, sentiment around the cloud computing space remains weak. Concerns of a looming global recession in the face of rising interest rates has cloud customers pumping the brakes on their growth plans. 
Even tech behemoths like Amazon, Microsoft and Alphabet are feeling the effects of the cloud deceleration. Recent quarterly updates have highlighted a cloud slowdown that has been overshadowed by stellar artificial intelligence (AI) growth. For companies like Arista Networks and Atlassian that rely solely on cloud activity, the issue is more dire.
Is the forecast for cloud computing partly cloudy or partly sunny? A continued economic slowdown will naturally cool demand. And while growth figures will be less lofty, they'll probably still be well above those of most tech industries.
More importantly, managed cloud networking hardware, software and services will be in high demand for years to come. As businesses move online for e-commerce and remote work setups, advanced routers, switches and other cloud networking products will be needed. 
A top supplier to some of the world's biggest cloud providers, internet companies and data centers, Arista Networks has plenty of growth to look forward to. 
Why Did Arista Networks Stock Go Down?
Arista Networks announced that first-quarter revenue and earnings per share (EPS) grew 54% and 70%, respectively. Both results topped consensus estimates — but were slightly below their fourth quarter counterparts. Management's second-quarter guidance was also better than expected, but as with the Q1 performance, the market chose to see the glass as half-empty. 
The company increased its fiscal 2023 revenue growth guidance to 26%. However, this implies that revenue growth will slow even further in the back half of the year. Along with commentary around reduced visibility into orders from key cloud titan customers, many decided it was time to exit their positions.
It didn't matter that Arista Networks was able to manage cost inflation, and supply chain issues and grow profits by 70% during a period in which tech sector earnings were down year-over-year. Nor did it matter that sales hit a record high of $1.35 billion despite having cautious customers. All the market cared about was that the pandemic-fueled days of 100% growth appear to be over. 
Nearsightedness at its best.  
What Is Arista's Growth Strategy?
2023 is just the start of a multiyear run of product innovation and market expansion planned at Arista Networks. The company's Arista 2.0 strategy has three components that are set to drive growth over the next few years. 
First, it plans to invest in its core business by rolling out new solutions that meet the increasing demands of cloud titans and enterprises. Enhancing its AI offerings will undoubtedly be a key growth opportunity. 
Second, an increased focus on software-as-a-service stands to not only diversify revenue but also provide improved visibility into company financials through recurring revenue streams. Progress in this area could make the market quickly forget about the lack of visibility into customer orders over the next six months.
The biggest growth opportunity, however, is one the market has yet to fully appreciate. Arista 2.0's third pillar involves entering adjacent markets. In March 2023, Arista launched its first wide area networking (WAN) routing system, a platform that will allow it to target a broader customer set. So too will its recent foray into edge computing via new cloud-managed security solutions. 
On top of a string of new data center switches and connections, these new areas are quickly expanding the company's market size. Management estimates that its total addressable market (TAM) could expand $20 billion to $51 billion by 2027 as new AI, security and next-gen data center offerings are introduced.
Does Arista Networks Have Strong Fundamentals?
For now, though, the market is viewing Arista Networks as simply a cloud networking company entering a period of slower growth. While this may be true, the potential expansion on the other side of the slowdown is the more compelling development. When macro conditions normalize, Arista should be able to assert its networking leadership and benefit from new markets. 
In the meantime, cash will keep piling up and strengthen the company's already solid financial position. A growing $3.3 billion cash hoard and below-industry debt are hallmarks of Arista's fundamental quality. And at 29x earnings (compared to a 36x tech sector average), it is quality well worth paying for.
Investors that got out of the stock because of the temporary slowdown have their heads in the clouds. Those that can see past the fog have a great opportunity.