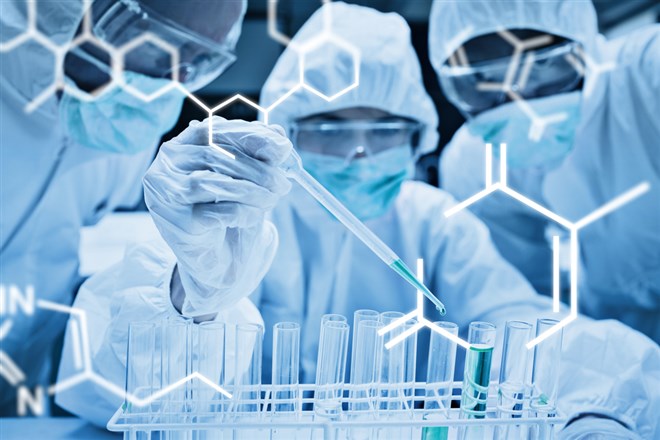 Analysts have recently rated Ambrx Biopharma, Inc (NYSE: AMAM) a Moderate Buy, even though its $8.50 price target represents a 33% downside. While its current $12.54 share price–and $390.06 million in market capitalization–are certainly attractive enough to investors at all levels, the forecast slip might deter more cautious players.
Since Ambrx launched its $126 million IPO on June 17, 2021, at a mid-point price of $18 per share, the present outlook makes a closer look at AMAM worthwhile.
Several factors are likely contributing to this confident outlook. For one, AMAM stock remains well above the 50-day moving average, and even the price target beats the 50-day range high of $6.80. In addition, even if the stock price does slip by the next reporting date, that downside remains in the top 15% to 20% of the last year. Furthermore, daily trading activity is nearly five times the average, so Ambrx Biopharma Inc. stock must have something to offer long-term life science investors.   
Positive Earnings Around the Corner
The most immediate factor of note is that AMAM earnings are about to go green. Yes, earnings are currently at -$0.24 per share, and analysts project earnings will only grow by twenty cents. But even though earnings will still be in the red by this time next year, the margin of improvement suggests a lot of momentum. Accordingly, there is no reason to dismiss this as an anomaly. On the contrary, this could be a trend that is more likely to continue, hence the moderate BUY rating. 
Now, there are a few reasons this explosive growth is exciting. The first reason is that earnings should eventually reach positive returns, but that is a bit of a long-term expectation.
Another–and perhaps, more important–reason this explosive growth is exciting is that AMAM has regained what it lost in 2022. After all, AMAM share value is up just a little more than 115% since the same time last year, 
Indeed, AMAM is already having a banner year.  The stock is up 65% in the first week of March 2023, but share value has jumped almost 442% since early February. Its biggest increase, however, is quarterly, having skyrocketed 1,840% over the last three months, 
A Strong Rebound After a Tough Year
The excitement continues when observing that the recent surge comes in the form of a rebound from around $0.40 in early December 2022. At that time, AMAM spiked to $4.50 within 24 hours and fell back to $2.05 in a few days. The stock spent the next few months cycling above and below this value. It spiked again, from $1.45 on Feb 10 to $6.50 by Feb 23.  
But here's the thing: not only has AMAM made up its losses last year–and then some–the stock's current $12.54 value is just above half its historical high ($22.50, July 12, 2021). And this high was only about a month after the $18.00 ipo. That means the stock recovered 75% of its original value in about one-sixth of the time it took to lose it.

By comparison, sector peer Molecular Partners AG (NASDAQ: MOLN) also launched its IPO in late 2021–at nearly the same price–but their decline has been far more persistent. They may have a 142.5% upside, but earnings are projected to decline instead of increase like AMAM. While they in comparable in some ways, analysts have rated MOLN a HOLD. 
Two Drug Studies Show Promising Returns

A 551% stock price spike in December (2022) came largely from promising preliminary results from the ACE-Breast-03 study. This study demonstrated that Ambrx Biopharma's ARX788 has a 57% efficacy rate in patients with certain treatment-resistant forms of metastatic breast cancer.  This led to an FDA fast-track designation in early January 2023. Approval of the drug suggests future sales growth, which is typically followed, of course, by a comparable bump in revenue and earnings. Analysts estimate ARX-788 revenue could surpass $2.8 billion by 2038.  
More optimism followed with similarly promising results from another drug trial. Ambrx Biopharma released initial Phase 1 APEX-01 trial data for their new ARX517 prostate cancer drug. This drug's success rate was 90% in at least 2 out of 3 patients. Ambrx shared the results in February, instigating the accelerated climb from $1.50 to its current price.