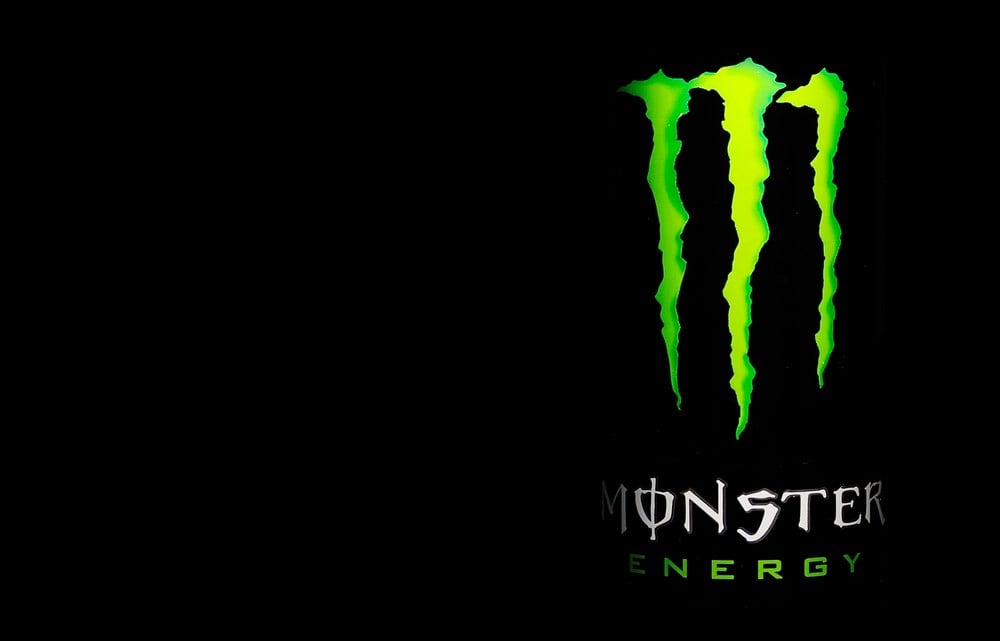 Monster Beverage Corp. (NASDAQ: MNST) is holding steady in a flat base with an 8% correction, after hitting resistance at $52.75, following a 2-for-1 stock split. The stock began trading on an adjusted basis on March 28, but that didn't affect the chart pattern that's forming. 
To see how Monster or any other stock performs (or would perform) after a split, you can use MarketBeat's stock split calculator. 
Monster's board announced the split at the time of the company's fourth-quarter earnings report on February 28. 
In the fourth quarter, the company reported earnings of $0.29 per share on revenue of $1.5 billion. That was a decrease of 3% on the bottom line and an increase of 6% on the top line. 
As you can see on Monster's chart, particularly using a bar or line view, the stock gapped down following the earnings report, but soon made up the lost ground. 
Supply Chain Challenges Remain
In the report, the company cited global supply chain challenges and disruptions as adversely impacting gross margins and operating income. 
Monster specifically referred to the February 2022 acquisition of CANarchy Craft Brewery Collective, the company's early foray into the alcoholic beverage space.  
According to the earnings release, "during 2022, CANarchy sustained margin pressures, costs of acquisition and integration, as well as certain other costs in preparation for the launch of the Company's new alcohol product lines."
CANarchy makes beer and hard seltzers. It's the sixth-largest domestic craft brewer, with products available in 20 countries around the globe. CANarchy brands include Perrin, Deep Ellum, Jai Alai and Cigar City.
In January 2023 Monster rolled out its own hard seltzer, The Beast Unleashed. 
When it comes to Monster's signature energy drinks, the company's main rival is privately held Red Bull. 
Slowing Revenue Growth
Sales growth has been trending lower in the past few quarters and came in at 6% most recently. That's not bad, but it follows seven quarters in a row of double-digit sales, although those levels had been slowing.
In the quarterly report, co-CEO Hilton Schlosberg noted that the energy-drink category continues to expand globally, but strength from overseas operations was overshadowed by a strong dollar. A strong dollar makes exported goods more costly. 
However, Schlosberg said certain of the company's supply chain challenges were moderating. 
"We believe that some of the increased costs that we have experienced in 2022 are likely to be transitory, although cost inflation, including increases in energy particularly in [Europe, the Middle East and Africa], ingredient and other input costs, as well as co-packing fees, remain challenging."
Earnings declined throughout 2022, but Wall Street expects that situation to reverse, with earnings forecast to grow 35% this year, and another 17% next year. 
Analyst data for Monster show a "moderate buy" rating on the stock, with a price target of $55.19, representing an upside of 5.84%.
Institutions Holding, Not Selling
Despite the recent struggles with revenue and earnings growth, the current flat base is a good sign that big investors are opting to hold, rather than selling off. 
MarketBeat institutional ownership data for Monster show buyers still have the upper hand. Five hundred thirty-three buyers accounted for inflows of $2.25 billion in the past 12 months, while 403 sellers accounted for $1.85 billion in outflows. 
Also helping the share price: In the fourth quarter, the company purchased approximately 2.3 million shares of its common stock at an average purchase price of $89.10 per share, for a total amount of $201.6 million.
As of February 28, approximately $682.8 million remained available for repurchase under the previously authorized repurchase programs.
The current chart formation, combined with analyst ratings and the earnings forecast for this year and next, means Monster is a stock to keep an eye on. Watch for the stock to overcome resistance above $52.75, ideally accompanied by heavier-than-normal trading volume.