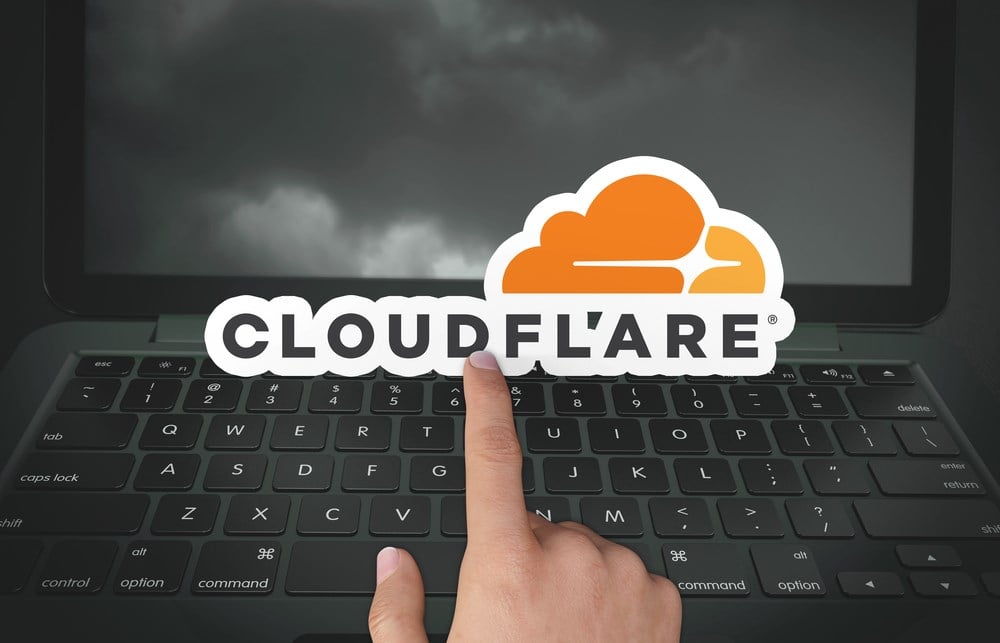 Shares of pandemic-era growth winner CloudFlare Inc. (NYSE: NET) are forming a bullish correction near their 10-week moving average. 
In another piece of good news, the stock's 50-day line crossed above its 200-day average earlier this month and the gap continues to widen. You can learn more about stocks boasting that kind of action using MarketBeat's Golden Cross Stocks screen. 
In technical analysis, a "golden cross" is a bullish signal that occurs when a short-term moving average, such as the 50-day line, crosses above a longer-term average, such as the 200-day. You can apply this signal to a stock, an index or an exchange-traded fund. 
The term "golden" refers to the significance of the crossover, as it is seen as a strong indicator that the stock, index, or ETF is likely to continue its upward trend. Traders and investors often view the golden cross as a buy signal, because it suggests that the price has gained enough momentum to continue rising.
It's never a great idea to rely on one indicator as the signal to go all-in. The best growth stocks typically also show fundamental strength, and Cloudflare fits the bill.
Boosting Web Performance And Security
San Francisco-based CloudFlare provides a range of cloud-based services to enhance Web site performance and security. Its content delivery network helps sites load faster by caching content and distributing it across a global network of servers. The company also offers security services, including firewall and bot protection to protect against cyber threats. It also offers analytics tools to help site owners monitor and optimize their online presence.
The company has a market cap of $18.85 billion, putting it in large-cap territory, but it's not yet part of the S&P 500 index. 
As you can see on its chart, the stock has attempted rallies in the past few months and currently is showing a gain of 33.78% in the past three months and 24.93% year-to-date. 
Like the rest of the stock sector, CloudFlare's light dimmed in 2022, with the stock losing its growth-stock luster. However, that was also the year the company became profitable, earning $0.13 a share, following several years of losses, which is common for newly public companies, especially techs. 
It's expected to grow earnings at double-digit rates this year and next. 
CloudFlare went public in September 2019. It has youth in its favor, as it's very much in the post-IPO window where stocks notch some of their biggest gains. Although it was a growth leader in 2020 and 2021, that doesn't rule out another strong rally.
Analysts believe cybersecurity spending is poised to grow, with AI attacks comprising a greater proportion of attacks. CloudFlare is well-positioned to take advantage of growing customer needs. Already, a significant portion of Internet traffic passes through CloudFlare's network. 
The Edge Of Glory?
Some analysts see an opportunity for CloudFlare in the business of edge computing, which is the practice of processing and analyzing data closer to where it is generated, such as on local devices or servers, rather than sending it to a centralized location like a cloud or data center. This can result in faster processing times, reduced network latency, and improved efficiency.
Even so, it's not out of the question that some customers may slash spending in an economic downturn, something CEO and founder Matthew Prince addressed in the company's most recent earnings call.
"While we continue to invest to capture the huge market ahead of us, we believe that during economic slowdowns like the one we're in the midst of it's important to show discipline and optimize for efficiency," he said. 
CloudFlare is already on a trajectory for continued growth. Revenue grew at double-digit rates in each of the past eight quarters, and the company pivoted to profitability in the quarter ended in September 2021. 
MarketBeat analyst data for CloudFlare show a "hold" rating on the stock, with a price target of $67.78, an upside of 18.73%. 
CloudFlare shares rose immediately after the company's most recent earnings report on February 9, after the company met earnings views but slightly topped revenue expectations, as you can using MarketBeat earnings data for CloudFlare.