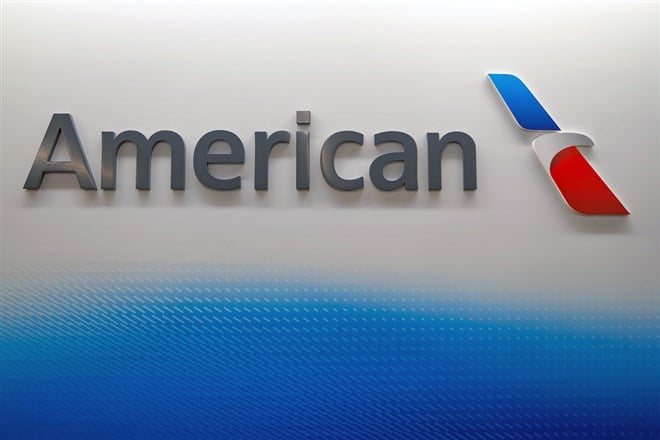 Flying can be a highly rewarding activity for most people. Not only is it an opportunity to log off from the stressors of life and the world, but it's also a way to earn rewards, such as cash back when booking with select credit cards and earning miles for every trip when joining an airline's membership rewards program.
For those who are bold or savvy enough to invest in airline stocks, there are additional benefits beyond those enjoyed by the daily users of airlines - travelers. Most of the players in the industry are low-volatility stocks with a nice and steady dividend attached to them, as these are established household names. However, as the COVID-19 pandemic took over the global economy and prompted several governments to enforce lockdowns for their citizens, rules and regulations aiming to mitigate the spread of the disease targeted air travel as the initial form of migration to be shut down.
When airlines were forced to shut down because nobody was allowed to travel to, from, or within most countries in the world, cash flows dried up quicker than most balance sheets could handle. When there is no revenue in sight until some future date when governments decide to reopen travel to the public, and issuing shares is not a sensible solution since stock values are at rock bottom, the only solution in order to fund another day to stay afloat is taking on debt. Most airlines chose this route when facing immediate or proximate bankruptcy.
Leverage it and forget it 
American Airlines (NASDAQ: AAL) was forced to commit one of the deadly sins that apply to a public company - as did all other airline stock peers - when the lockdown effects of the COVID-19 pandemic pushed the importance of paying out dividends to shareholders to the back burner. No cash flows from operations means - firstly - no cash to pay fixed expenses like interest charges, payroll, maintenance and any other capital expenditure necessary for the upkeep and expansion of aircraft fleet. 
Secondly, no cash flows from operations mean that these fixed expenses need to be paid through cash on hand, an item American Airlines does not typically carry a lot of (less than 1% of assets historically). Without cash on hand, management may look to liquidate assets to keep the business going. However, American Airlines carries most of its assets in licenses and routes with airports (something that, if sold, would effectively ruin the business) or in aircraft equipment and property (which, if sold, would decrease future income potential). If everything is shut down, aircraft would be sold at a steep loss.
Ultimately backed into a corner, American Airlines took on debt levels (in the tune of $10 billion USD) higher than its pre-pandemic comparable capital structure. Today, American Airlines holds over 90% of its capital structure in debt, significantly threatening its BB credit rating position. If downgraded, future profitability would be severely affected by the increase in interest charges (debt becomes more expensive once credit ratings lower).
Pivoting demand and future cash flows
So now that American Airlines finds itself in engulfing debt and razor-thin margins with negligible free cash flow, new CFO Devon May has devised a $15 billion USD debt reduction by 2025 plan made possible by expected free cash flows, which would dwarf all historical measures achieved by the airline. 
Looking at the year 2022 may place some doubt in the minds of investors when thinking about these aggressive free cash flow projections. Management points to $3 billion USD in free cash flow when the pre-pandemic average has been only $500 million. While revenues did increase by 63.9% in 2022 when compared to 2021, on dollar-terms, revenues are only around 10% higher than their pre-pandemic levels. Additionally, gross margins reached their lowest levels in the five-year lookback period due to higher fuel costs, price discounts, and incentives to stimulate the return of travel and inefficiencies in aircraft routing.
Despite these negative metrics, there is still some light at the end of the runway. American Airlines reported its first net income positive year since 2019 at $0.19 earnings per share due to the return in travel demand pushing revenues. This rising demand trend, along with lower oil prices currently, is allowing airlines to expand their gross margins and focus on efficiency investments or debt repayments.
Reportedly, during slower periods for the industry, American Airlines took care of the necessary capital expenditures (CAPEX) pertaining to their aircraft fleet. Management is now pointing to limited expenditure requirements for 2023, guiding toward $2.3 billion USD. Furthermore, investors now have the free cash flow expectation of $3 billion USD or even higher for 2024 and 2025 when the company will be able to repay the targeted $15 billion USD in debt.
Faith in valuations
If management can achieve these free cash flow levels and begin to repay debt to maintain its grip on BB credit ratings, expanding margins and net income are likely to follow. For these and other reasons, management is guiding for full-year 2023 earnings per share between $2.50 and $3.50, which could translate to the current consensus analyst price targets.
Investors would be well served to maintain a cautious view of the slowing global economy, which can directly affect travel. The company will need to generate a minimum of $5.3 billion in operating cash flows (something never done before) to fulfill management's promise of $3 billion USD in free cash flows. Fixed costs and demand trends will be the drivers of this goal.