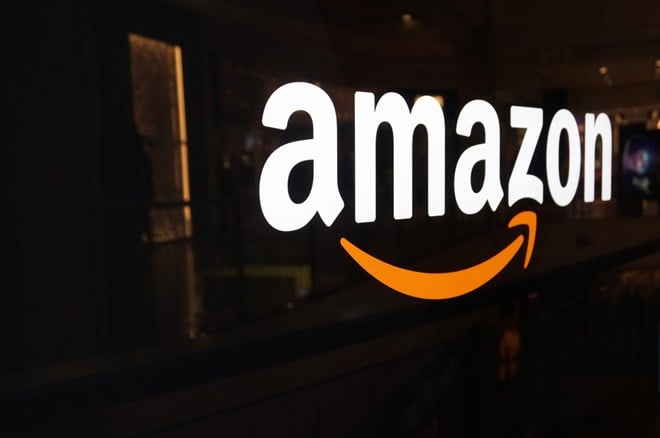 Is 2023 the year when the consumer discretionary sector, led by big names including Amazon.com Inc. (NASDAQ: AMZN), Home Depot Inc. (NYSE: HD), NIKE Inc. (NYSE: NKE), McDonald's Corporation (NYSE: MCD) and the beleaguered Tesla Inc. (NASDAQ: TSLA) will come roaring back?  
According to researcher FactSet, analysts expect S&P 500 companies, as a group, to report single-digit earnings growth in the calendar year 2023. However, the estimated year-over-year earnings growth rate is forecast to be 5.5%, which would fall below the trailing 10-year average earnings growth rate of 8.5%.
Drilling down further, the consumer discretionary sector is expected to post earnings growth of 35.8% this year, putting it at the top of the S&P's 11 sectors. 
FactSet also reports that nine of the 10 sectors are expected to report double-digit growth in net income, with household durables being the only exception. That industry includes Tesla, as well as other automakers such as Ford Motor Company (NYSE: F) and General Motors Company (NYSE: GM), as well as homebuilders including D.R. Horton Inc. (NYSE: DHI) and Lennar Corporation (NYSE: LEN). 
Turnaround Expected At Amazon 
Amazon is expected to be the sector's biggest earnings grower, with Wall Street eyeing earnings of $1.86 this year, up from an expected full-year loss of $0.10 for 2022. Amazon is slated to report results for the most recent quarter and full year on January 26 after the closing bell. 
Earnings growth, especially that generated by increased revenue and not merely cost-cutting, is one of the biggest drivers of price appreciation. For example, the best S&P 500 performers from 2022 hailed from the energy sector. Occidental Petroleum Corporation (NYSE: OXY) was the biggest gainer within the broad index, advancing 117% last year. Unfortunately, it hasn't gotten 2023 off to an auspicious start, declining 3.08% in Tuesday's session, although it was regaining some ground Wednesday.
Energy was far and away the leading sector in 2022, advancing 61.93%, but that strong rally isn't expected to continue into this year. 
FactSet reports that energy-sector earnings are seen falling 13.10% this year, with revenue dropping 7.50%. 
The expected increase in consumer discretionary earnings and revenue could drive price gains in a sector that was the worst performer in the past year, posting a decline of 35.52% in 2022. But could a turnaround in the consumer discretionary sector's fundamentals result in a "worst to first" price performance in 2023?
Going From Worst To First
The phrase "worst to first" should not be taken completely literally. Still, it refers to a common phenomenon of poor performers in the previous year staging big rallies the following year. 
There are some valid reasons why this happens. When stocks are beaten down after big selloffs, value investors or bargain shoppers often swoop in, particularly if the company is expected to improve its earnings and revenue performance. In addition, dividend yields on battered stocks often make an investment more attractive. 
In the case of a stock that has tumbled sharply, its subsequent percentage gains are often significant. For example, Wall Street has confidence that PayPal Holdings Inc. (NASDAQ: PYPL) can turn around a mediocre earnings performance. The digital payment specialist is expected to post earnings of $4.07 per share for 2022 when it reports in early February. That would be a 12% decline from 2021.
However, that's expected to increase by 18% to $4.79 per share this year. Analyst data compiled by MarketBeat show a consensus rating of "moderate-buy." In addition, the consensus price target is $124.93, representing a potential upside of 59.88%. 
Keep in mind: This would follow a decline of 62% in 2022, so it wouldn't get shareholders back to where they ended in December 2021. If that rally does occur, new investors would be in the money. That's not a recommendation, but is simply pointing out the basic math behind the projections. 
In general, beaten-down stocks with strong fundamentals and solid business models are good candidates to rally after a year of steep declines. Of course, none of this is guaranteed, but past market history makes the "worst to first" phenomenon one to watch.