07/26/2023, Vancouver // PRODIGY: Feature Story //



Pacific West Dental has provided top-quality dental care in Vancouver and Surrey for years. With its highly experienced and specially trained team of dentists, they offer various orthodontic treatments and effective and honest dental advice to every patient who visits its clinic. They have more than 25 years of orthodontic treatment experience and constantly update their skills through education to provide the best dental solutions to their patients.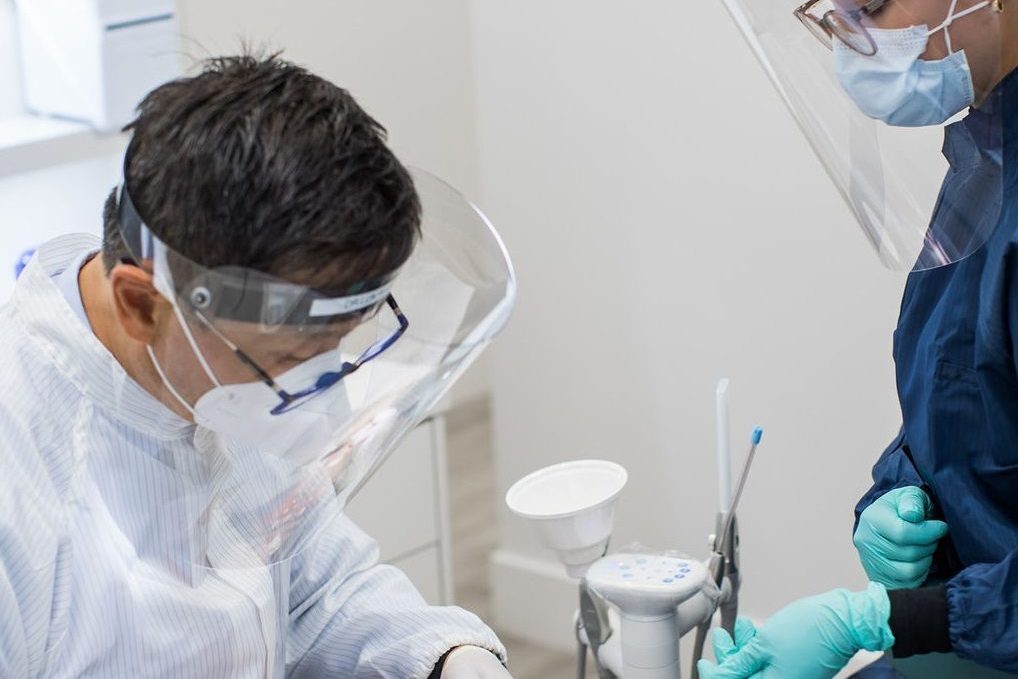 Pacific West Dental offers advanced cosmetic orthodontic treatments to help patients achieve a beautiful smile. Its treatments include Invisalign, ceramic brackets, botox treatments, lingual braces, and more. Cosmetic treatments like these require expert advice. They are far superior to traditional metal braces. Invisalign aligners are clear plastic pieces that help straighten teeth and achieve a beautiful smile without visible brackets or wires.
Meanwhile, linguistic braces are like traditional braces but are placed in the teeth instead of outside. Patients who want to hide their braces can choose linguistic braces as they are more discreet even when compared to Invisalign. The dentists at Pacific West Dental can help pick the best treatment for you.
One of the reasons patients choose Pacific West Dental is because their team ensures they are comfortable during any procedure. They listen to their patients and understand their needs and concerns to treat all their discomfort best. They always take an empathetic approach to dental care and offer the best solutions with the help of the newest technology.
Pacific West Dental provides convenient and customized patient-centered care with comprehensive treatment. They offer advanced cosmetic orthodontic treatments to help patients achieve beautiful smiles and regain their confidence. They are committed to offering long-lasting and quality cosmetic results at reasonable prices. They use cutting-edge technology in their clinics that are proven safe, such as 3D printed braces, iTero scanners, and cold laser therapy, to lessen patients' discomfort and guarantee effective treatments. They always update their technology to bring better patient experiences.
Besides professional orthodontics services at Pacific West Dental offers various dental treatments such as TMJ, laser therapy for pain relief, sleep apnea, Dysport injectables, and more. They use advanced techniques and equipment to treat pain and restore patients' quality of life and enjoyment. Moreover, they have two locations, one in Vancouver and the other in Surrey, Canada.
To learn more about the clinic and the treatments it provides, visit its website: https://pacificwestdental.com/
About Pacific West Dental
Pacific West Dental specializes in Invisalign, braces, and other orthodontic treatments to help patients achieve a more beautiful smile and restore confidence.
###
Media Contact
Pacific West Dental
Address: 182 East 15th Avenue Vancouver, BC V5T 4R3
Phone: 604-901-6055
Email: info@pacificwestdental.com
Website: https://pacificwestdental.com/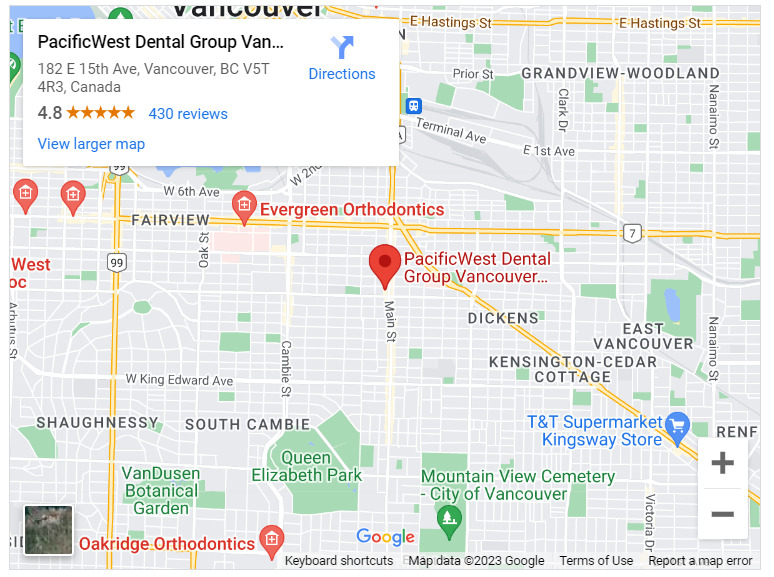 newsroom: news.38digitalmarket.com



Source: 38 Digital Market News

Release ID: 686847

Source published by Submit Press Release >> Pacific West Dental Offers Invisalign and Other Orthodontic Services