05/31/2023, Mesa // PRODIGY: Feature Story //



"We understand that language barriers can be a major issue for organizations and individuals with international reach. That's why we offer a range of translation services to ensure that our clients have access to reliable information and can effectively communicate with their target audience," said the Co-Founder of AFLS, Bill Peter.

AFLS offers the following top 4 translation services:
Certified Document Translation is essential for the translation of important documents for legal or other purposes. The translation must adhere to strict guidelines and be completely accurate, and AFLS has a team of experienced translators who specialize in this field.

Remote Interpreting is becoming increasingly popular due to the advancement of technology. It allows interpreters to provide real-time interpretation services over the phone or through video conferencing, and AFLS provides both the hardware and software needed for successful remote interpreting sessions.

In-person Interpreting is necessary for face-to-face communication and requires interpreters to have an in-depth knowledge of both languages and cultures. AFLS has certified and experienced interpreters who are available to provide in-person interpretation services in a variety of contexts.

On-site Interpreting is perfect for organizations that require interpretation services at large events or conferences. AFLS offers three types of on-site interpreting services: simultaneous, consecutive, and whispered interpretation.
The article also covers and answers some of the most frequently asked questions related to translation services, including:
Does Google Translate Count?

How Do I Find Professional Translators?
It also talks about different industries today that are utilizing translation services and why they are integral to the success of businesses. Some of the industries discussed include:
Government Services

Education Services

Legal Services

Medical Services
Beginning to be a necessity in a world of increasing globalization, translation services can help businesses and organizations effectively reach out to their target audiences.

Read full information on AFLS website https://400languages.com/top-translation-services-offered-by-afls/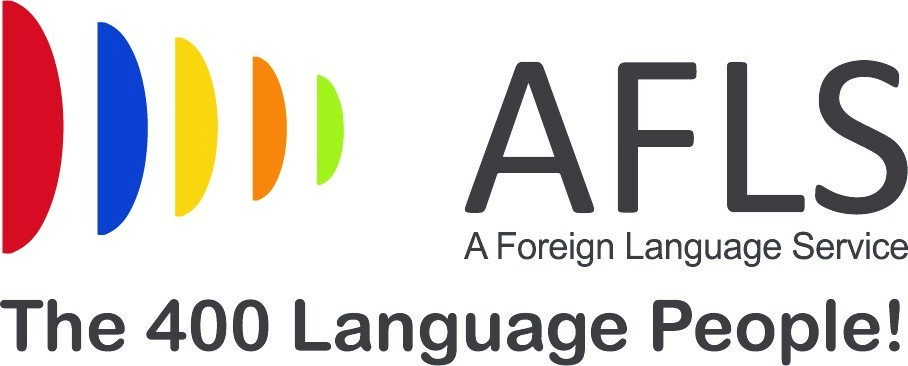 About AFLS The 400 Language People
We would love to share with you a little about us and our story! A Foreign Language Service (AFLS) came into existence when the City of Chandler, Arizona Police Department asked one of the co-founders, Kajia Wen, to provide interpreting services in Mandarin. The department sought to conduct a criminal investigation of a computer component theft ring at Intel in 1994, and they needed the services of a language interpreter. Consequently, from this initial consulting opportunity, Kajia received more requests for translation and interpreting services.
These requests grew steadily and for that reason, a small business formed. Co-founder Bill Peters brought with him a love of different cultures and connections within the local community. As a result, he proved to be a natural at locating and qualifying interpreters from various backgrounds. So much so, that there was–and still is–no language specialist that Bill cannot find! This talent helped to lead to the expansion of the business. As a result, A Foreign language Service (AFLS) came to serve the behavioral health, medical, legal, and general business fields.
AFLS Mission Statement
A Foreign Language Service is dedicated to providing professional interpretation and document translation contract services in over 400 languages to local communities and businesses. Our clients include government agencies, healthcare organizations, schools, and legal professionals. We partner with national organizations that include the American Translators Association (ATA), the National Association of the Deaf (NAD), and the National Council on Interpreting in Healthcare (NCIHC). To hire an interpreter or to request translation services, contact us today!




Contact Information

Local Phone: (480) 813-4242
Toll Free: (844) 813-4242

Address:
40 W Baseline Rd. #204
Mesa, Arizona 85210

Visit AFLS Facebook Page
Connect with 400 Languages on LinkedIn



Source: Diamond Arrow Digital

Release ID: 570159

Source published by Submit Press Release >> AFLS Offers the Top 4 Translation Services to Help Businesses and Organizations Navigate the Global Market