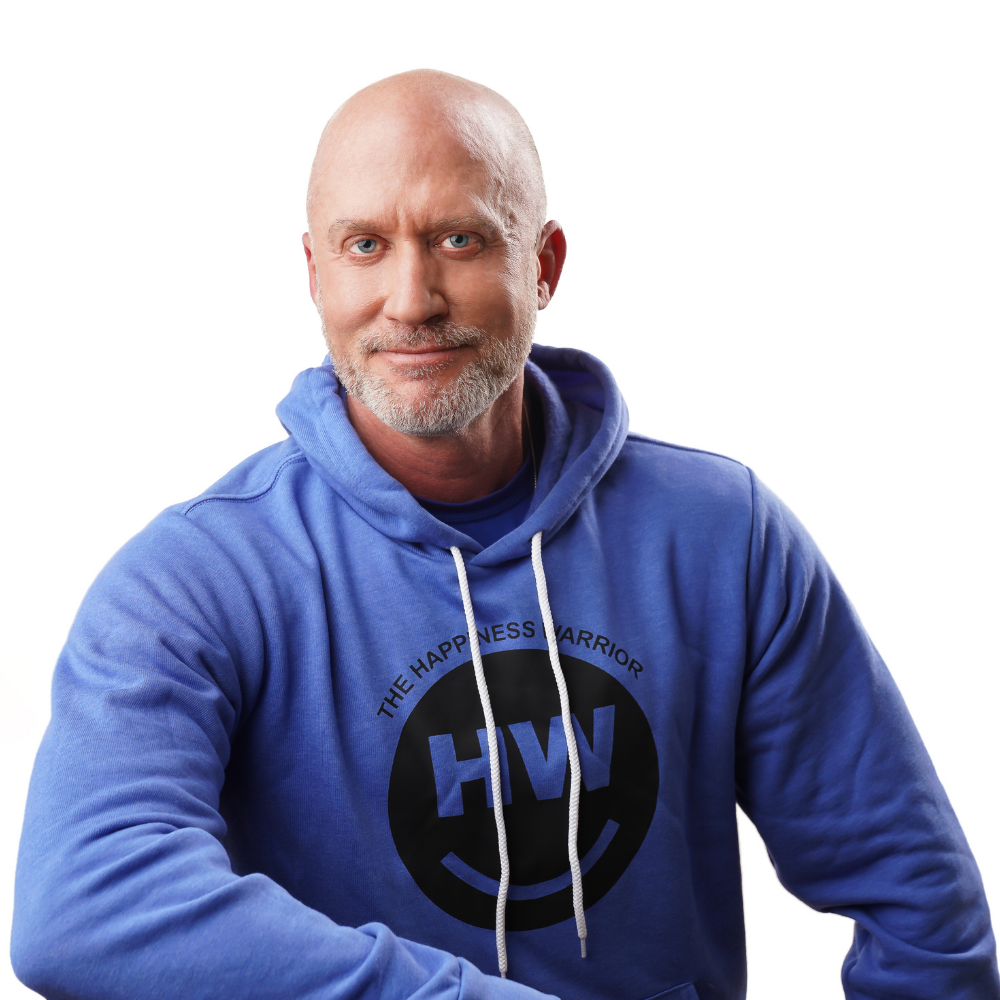 Eric North, aka "The Happiness Warrior", On Happiness and You!
New York City, New York May 19, 2023 (Issuewire.com) - The feeling of 'True happiness' is lacking in most people's lives and Eric North is here to offer that through the path of purpose and passion. He believes that happiness and equality are basic human rights and everyone deserves to enjoy their lives to the full extent where they can find the meaning of 'True Happiness'. However, it doesn't happen drastically but requires following a set of practices, tools, and a mindset that Eric can teach everyone. Being a warrior of happiness, he has a goal to fill society with more happy people who can pass on the initiative and pass more happiness around the world. He believes that anyone can become a happiness warrior when they start believing in themselves. 
Achieving true happiness might take time but Eric assures that it is not about the achievement but rather the journey that teaches everyone how to connect with everyone. It is being said that a movement that matters always grows and resonates with others. Therefore, the noble and empowering goal to spread happiness across the globe is something that widely prevails in every person. Eric is gathering everyone and offering his practices, views, and noble perception to provide happiness for all. He believes that Empathy and serendipity are always the rewards. A lot of people still doubt on the fact whether true happiness is actually obtainable or not. Eric has cleared all the mist by offering the right guidance, knowledge, mindset, and tools that help obtain that. 
Eric believes that humans are the creators of their own happiness and there should be obstacles on that path. With a mindset to like everyone and starting every day with a potent dose of energy can bring more happiness in life. He wants everyone to give themselves an opportunity to feel more alive and happy by uplifting their emotional and spiritual lives. His life-changing therapies work for every individual regardless of financial status, education, or job. He offers a neat understanding of life and all the other emotions that help to churn out true happiness. While talking about his vision, Eric said, "Being 'The Happiness Warrior' is a way to use what I do best to empower people and raise their self-esteem." 
Being a highly driven and motivated person, Eric knows that everyone needs a voice on their side that can help to express and understand their deeper feelings inside. He is offering an opportunity to find personal happiness in an increasingly negative world. His words of inspiration or encouragement have served many and changed their lives with positive energy. He has put advocacy into personal practice in order to remove all the long-festering emotional wounds from people's lives. His vision and knowledge are helping people pave their way through emotional and spiritual enlightenment. 
In this world of sociopolitical discourse and the worldwide impact of the global pandemic, a lot of common people around the world have found themselves in severe financial and mental conditions. The COVID affected social patterns as well as people's trust and belief in others which caused loneliness and abandonment. While most people found themselves deeply immersed in negative thoughts and sadness, Eric refused to surrender and amid the global pandemic, The Happiness Warrior was born to empower people. Everyone needs a beacon for lifting oneself up and facing life head-on, and Eric North can be that person with his intricate knowledge, skills, and unwavering personality. 
Eric gained a huge amount of entrepreneurial success in his professional life. However, he decided to take a big leap by leaving corporate America in his late 30s. He pursued his dream to be a personal trainer and also gained much attention in the field of real estate as well. He also advocates for long-term health and fitness value and so, he also encourages everyone to live a healthy and fit life regardless of the mental or emotional turmoil. Even though Eric is well revered in almost every other field, he is most renowned as The Happiness Warrior thrives "to tap into people's hunger for happiness." Currently, he is inviting everyone to join a successful journey of true happiness. Visit https://www.thehappinesswarrior1.com/ to know more. 
Media Contact
Tom Estey Publicity & Promotion
518 248 6174
Source :https://www.thehappinesswarrior1.com
This article was originally published by IssueWire. Read the original article here.