(BPT) - Today's homeowners want to use materials in their homes that fit their busy lifestyles. Porcelain countertops and extra-large slabs meet this need perfectly as they are beautiful, durable, very low-maintenance and affordable. Porcelain slabs can be used on many surfaces, including countertops, floors, walls, fireplaces, vanities, backsplashes, shower walls, tub surrounds and even exterior flooring and cladding. They bring the stunning on-trend colors and patterns of marble, slate and other natural stones, as well as modern concrete looks, to a space while still standing up to real-life activity.
Daltile, America's leading porcelain tile and countertop provider, knows how porcelain slabs can transform a home from fine to fab. Check out its eight reasons you should consider using porcelain slabs in your next home design venture.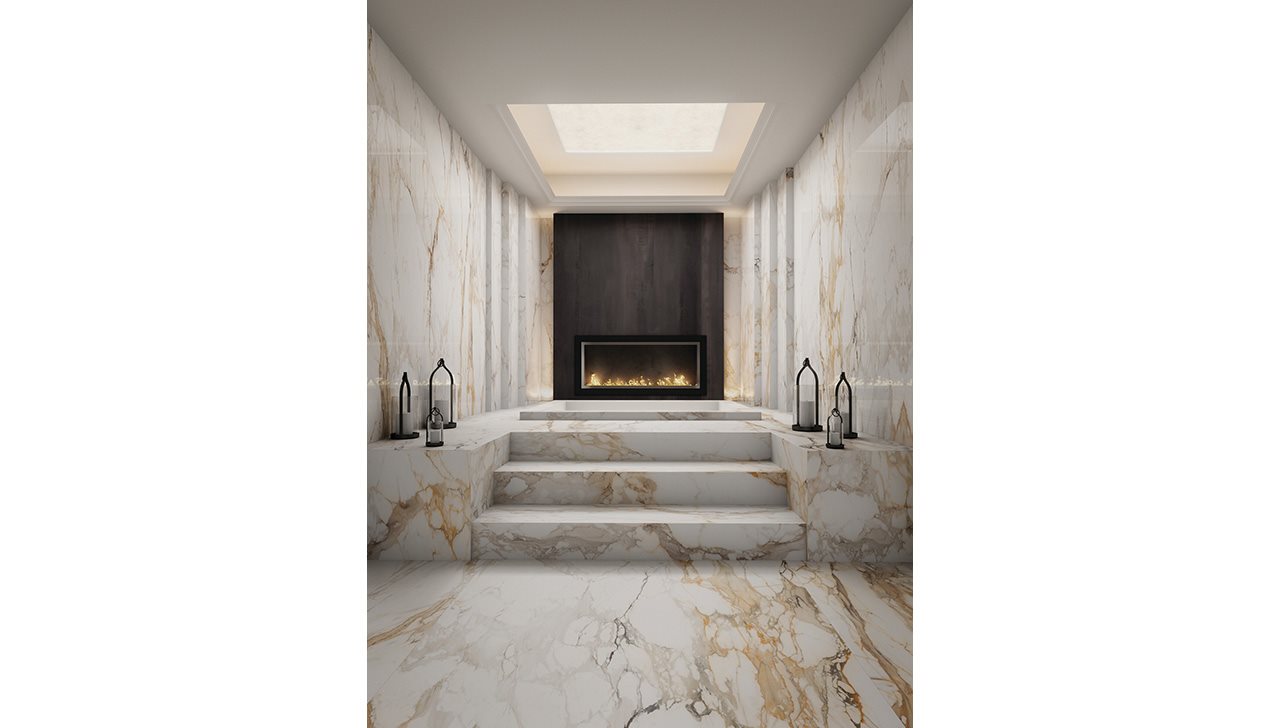 1. Luxury at an attainable price
Porcelain slabs are a great solution for designs that require a high-end look on a budget. They easily bring the scale and style of natural stone slabs to projects where real stone, like marble, might be cost- or installation-prohibitive. Thanks to modern technology, the industry's top manufacturers can create realistic designs that make it hard to tell the difference between porcelain slabs and the natural materials they emulate.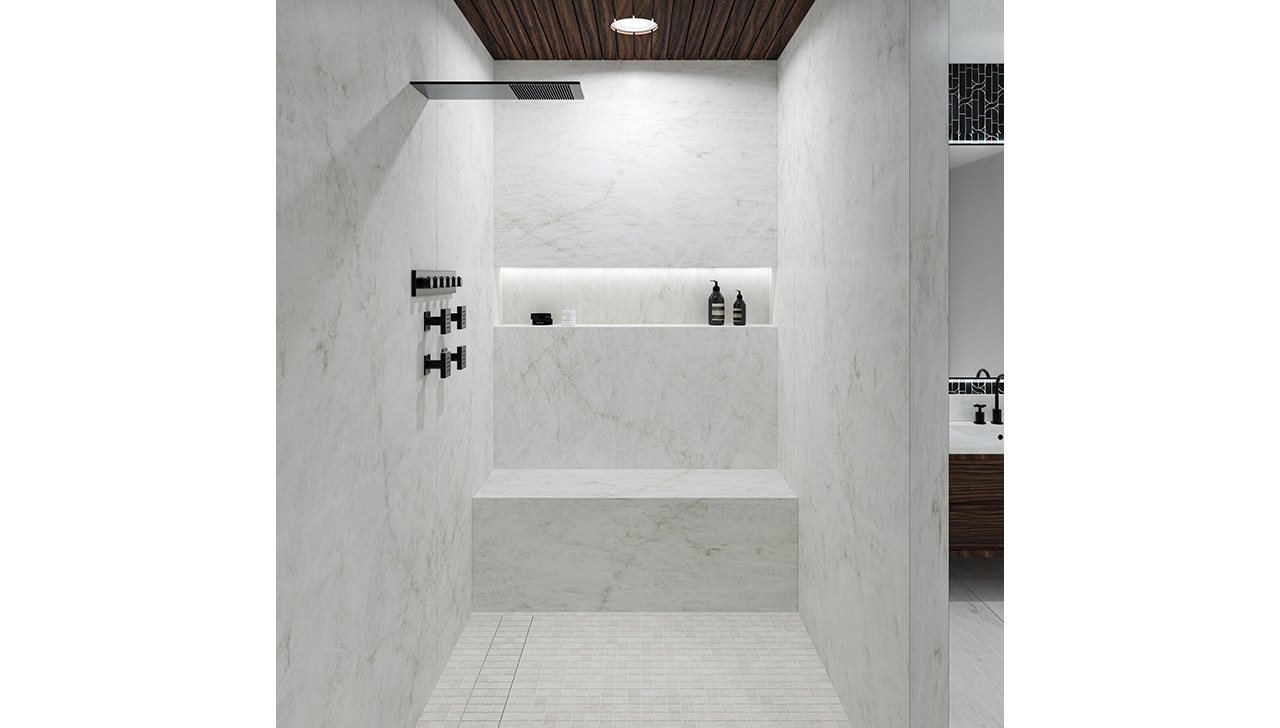 2 Stops bacteria in its tracks
In today's "germ-aware" world, you'll want a surface that is durable and easily cleanable. Porcelain slabs are up to the task. Not only are they easy to clean, but they're also resistant to the growth of bacteria, mold and mildew. Regular, basic cleaning with water and mild soap is all you need. Also, if you use professional cleaning services, you can rest at ease knowing your porcelain will not be damaged.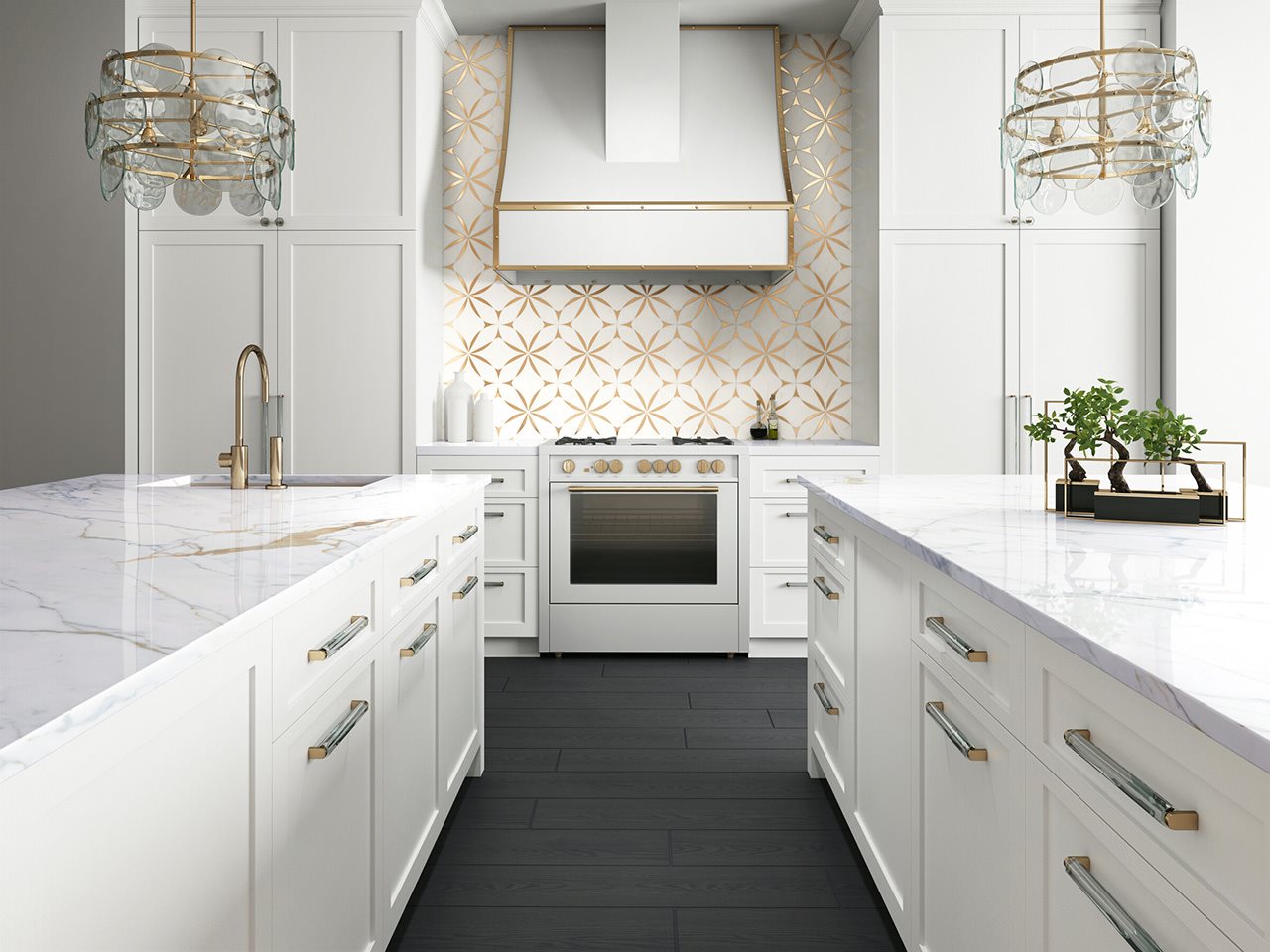 3. Easy to install
A porcelain countertop can be installed right over your existing countertop. No demolition needed!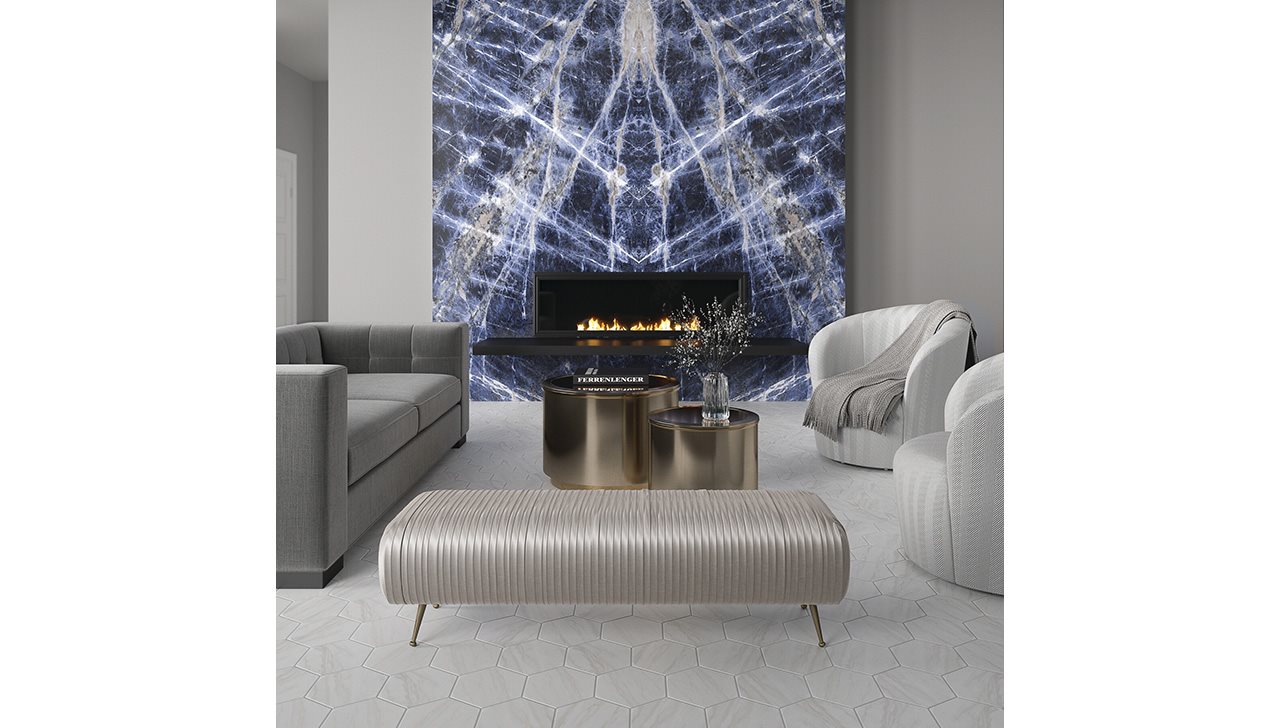 4. Powerful design impact
One of the hottest trends in interior design is using seamless, continuous design to create style and luxury. This design trend is easy to achieve with extra-large porcelain slabs. They add powerful design impact whether you use it for a single installation, a floor-to-wall-to-countertop continuum or even book-matched for a stunning feature wall.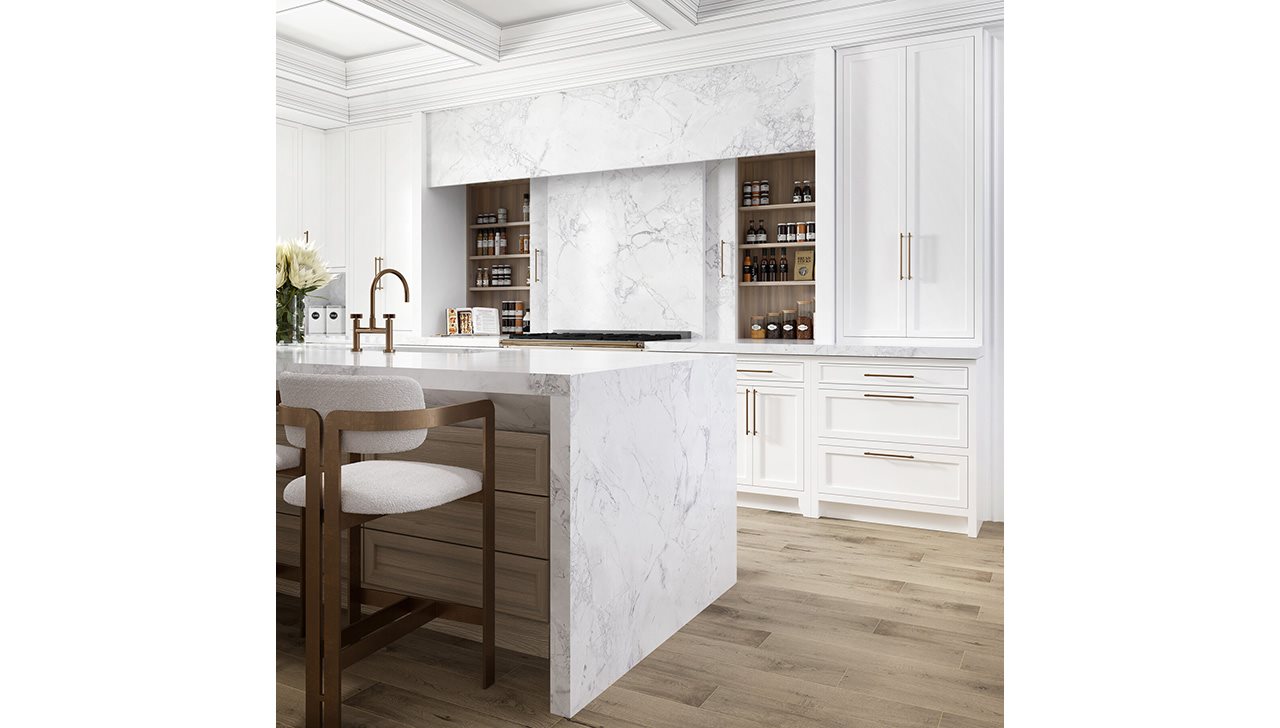 5. Perfect for kitchen islands
A kitchen island is a useful and eye-catching feature in any kitchen. Porcelain slabs create beautiful kitchen islands with minimal or no seams. A porcelain slab island can also withstand the wear and tear of busy family life and frequent entertaining. For example, Daltile's Panoramic Porcelain Surfaces line is heat resistant, so you can set hot pans and pots on its surface. It's also water- and stain-resistant, so your porcelain kitchen island will look good for years to come.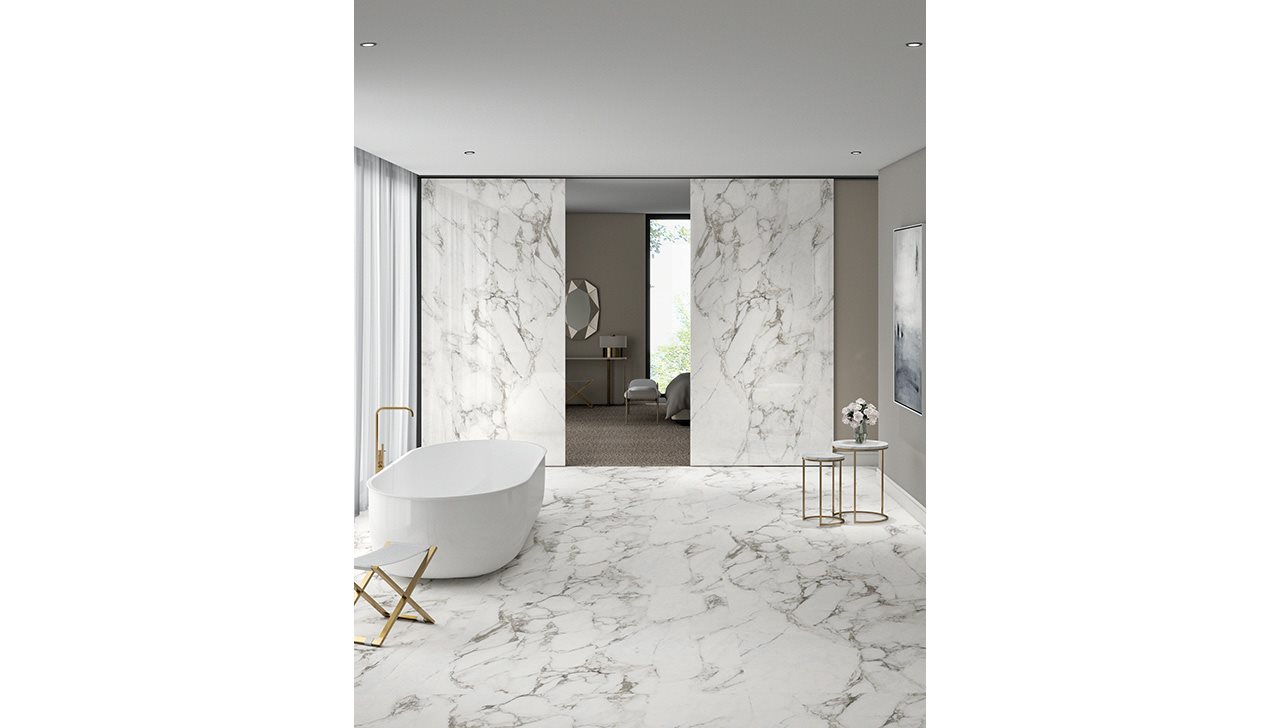 6. Ideal for a master bathroom oasis
Master bathrooms act as an oasis in a chaotic, kid-friendly home or as an escape from today's stressful, fast-paced world. That's why many new home constructions and renovations focus on turning master bedrooms into personal retreats. Opt for porcelain slabs to create a seamless design with wrap-around luxury in your bedroom.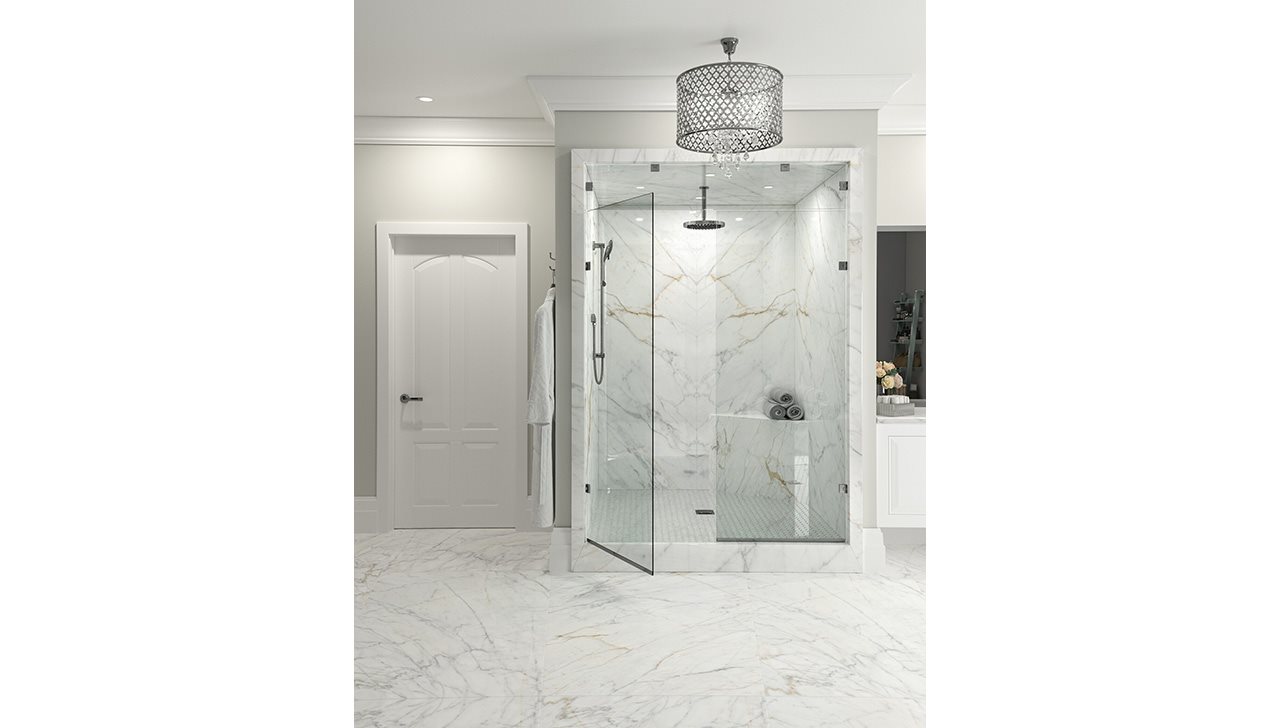 7. Solid base for super shower
The "Super Shower" has also become a must for many homeowners. This luxurious shower features various amenities like rain showers, multiple showerheads and digital water temperature controls. Here again, porcelain slabs offer a seamless design that flows across several surfaces (floors to walls to countertops), creating luxury and elegance.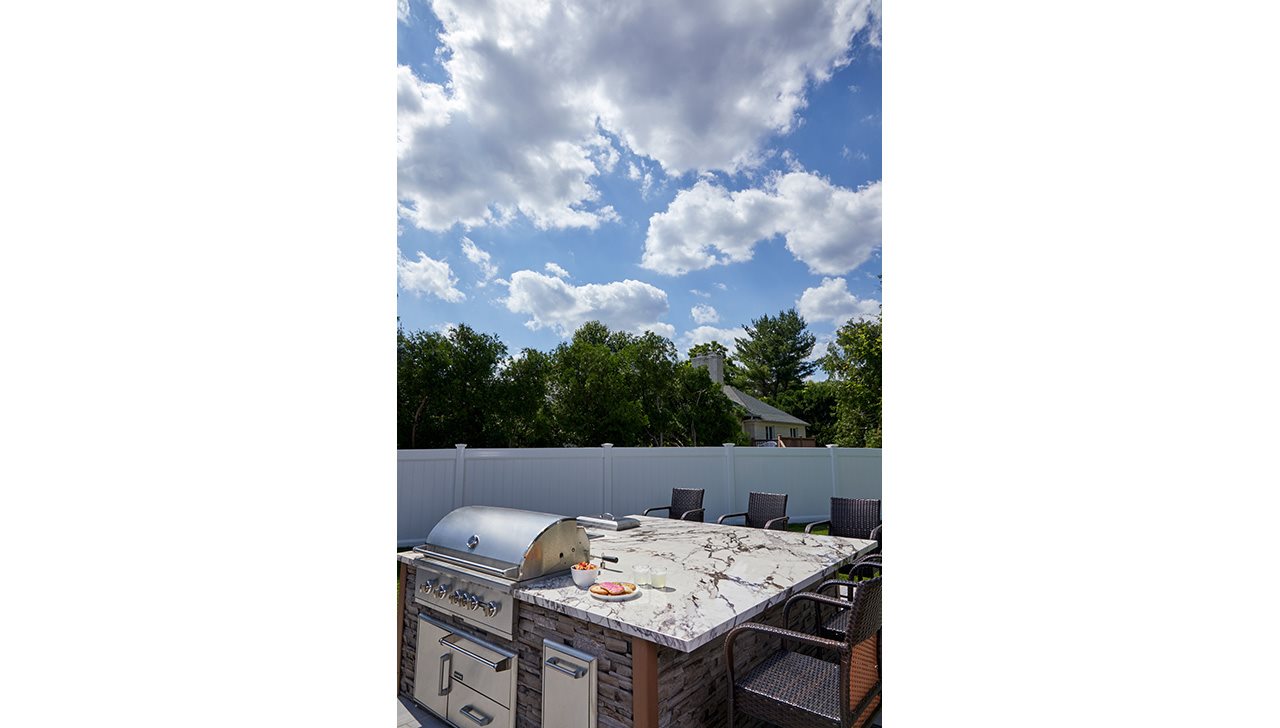 8. Fitting for exterior spaces
Porcelain slabs aren't limited to interior designs. They're also an excellent material for outdoor spaces for relaxing and entertaining, including outdoor bars, kitchens and beautiful sitting areas. With porcelain, you can enjoy the same high level of sophisticated indoor design style but in the great outdoors.
Are you ready to update your home with quality porcelain tile? Visit Daltile to find countertops and a variety of porcelain slabs to turn your home into your dream space.