(BPT) -
The holidays are a magical time of year for families, but for parents, there's a lot to do to get ready. Prepping early is key, but where to start?
Carter's, the most trusted brand of apparel exclusively for babies and young children, has the essentials you need to ease the pressure of the season so that you can spend even more time creating memories with your family.
If you're looking to start checking off your holiday to-do list early or just want to celebrate Christmas in July, check out these top tips from Carter's and internet sensation Brunch with Babs to help families get a head start on holiday prep.
Hiding in Plain Sight
Purchasing holiday gifts early is always a great way to relieve some stress during the busy season, but many parents fear this means a higher risk of their little ones finding them. According to Babs, the best way to keep your gifts hidden until it's time to open is to hide them in places your little ones will rarely look, like an old suitcase.
When it comes to making sure you know which gift is for which child, you can also try choosing one style of wrapping paper per person in your family to avoid mix-ups!
Always Have a Matching Moment Ready
Carter's family matching pajamas are a holiday season staple no matter the occasion. Whether you are wearing them to take a family photo, watch holiday movies on the couch, or for some good old family bonding, your family will never want to take them off.
HOT TIP: For parents who want to snag the best prints and patterns before they are sold out, Carter's is having a Christmas in July sale! July 25 through July 26 (two days only!), you can shop pajamas like the Elf Cotton & Fleece Pajamas and Plaid Coat-Style Pajamas on sale to wear all season long. Getting in front of the holidays by taking advantage of the limited-time sale pricing is a big win for the season.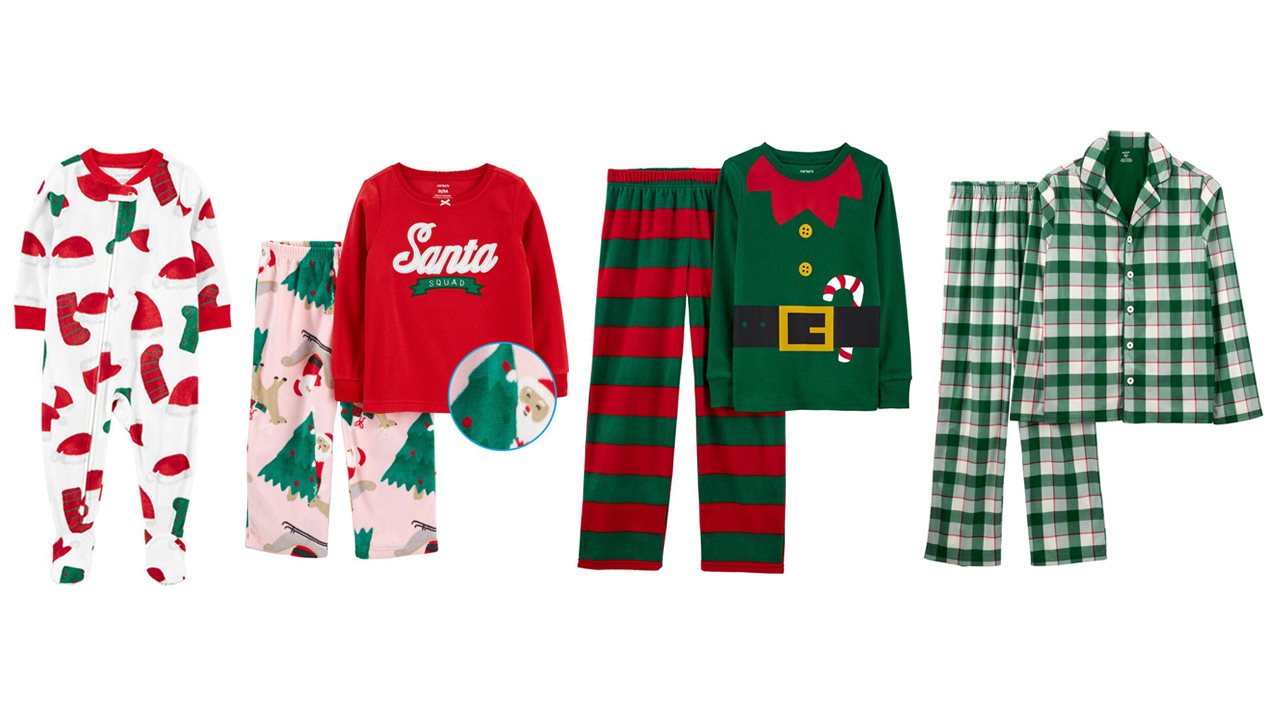 Planning for Pictures
Everyone loves making memories, but don't forget about capturing them! While often forgotten or pushed to the bottom of your to-do list, holiday cards and photos are something you will cherish forever. To avoid missing out on another year of family portraits, Babs recommends getting your PJs early this year and snapping some pics before the holiday season begins!
'Don't wait for the holiday rush - if you shop Carter's holiday PJs now, you can save by snagging the styles on sale and wear them all season long,' she says.
Take a few tips from someone who knows best and make this holiday season the best one yet. Your future self will thank you!