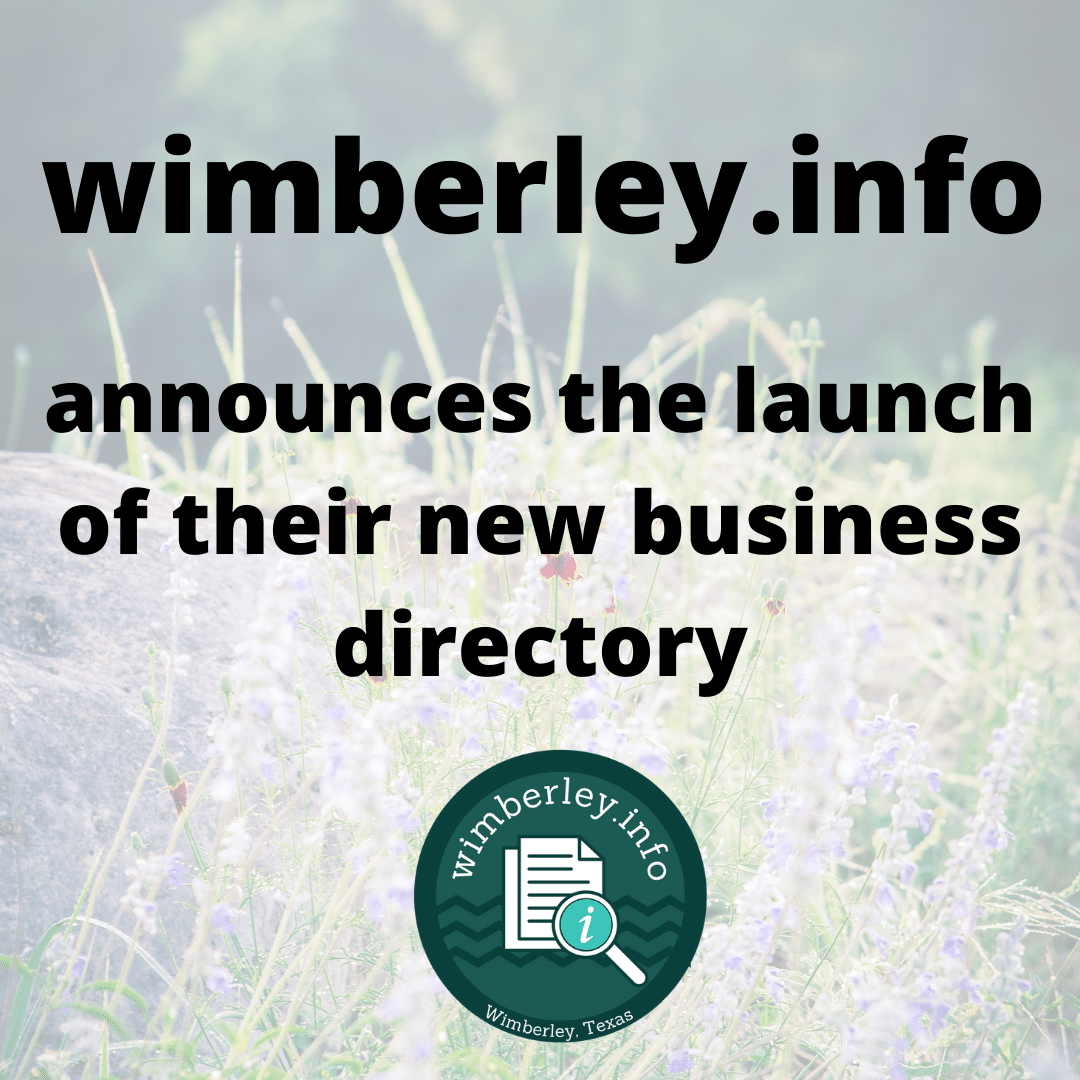 Innovative online Wimberley resource, Wimberley.info, opens their user-friendly business directory for entrepreneurs and professionals across Wimberley, Texas.
Wimberley.info recently announced the opening of their Wimberley business directory that will enable businesses from all industries in different parts of Wimberley, Texas and businesses serving Wimberley to reach their target audience with relative ease without having to break the bank. The move is inspired by the desire to support the development of the area one local business at a time. 
The business environment in Wimberley, Texas has continued to witness tremendous growth in recent times, with innovative and passionate entrepreneurs, professionals, and business owners creating solutions to meet the varying needs of residents. However, more needs to be done to help businesses scale and reach their audience. Unfortunately, many of the available ad service providers in the area provide a great service however, many of these methods aren't truly trackable and don't always transmute to something long term. Which is where Wimberley.info is looking to make a difference with the launch of the Wimberley Business Directory.
The directory is available to all categories of businesses, regardless of size or nature, with various options to meet the budget and preferences of clients. The options include basic listings starting at $500 a year to featured listings that come with a white glove local marketing package starting around $2500-3500 a month - limited to 1-2 per category. The basic directory listings will also include an interview on the wimberley.info podcast, a content collaboration with Wimberley.info, and a press release about your business. Wimberley Info does of course reserve the right to refuse service to business, sales people, contractors, or anyone else who has developed a negative overall perception in the community. 
In a related development, Wimberley.info has created Wimberley Business and Brews, a free networking event to gather businesses and entrepreneurs across the area to mastermind and Co work together.
For further information about the Wimberley Business Directory and other projects championed by Wimberley.info, visit - https://wimberley.info.
Media Contact
Company Name: Wimberley.Info
Contact Person: Trey Carmichael
Email: Send Email
Phone: (512) 757-1401
City: Wimberley
State: Texas
Country: United States
Website: wimberley.info