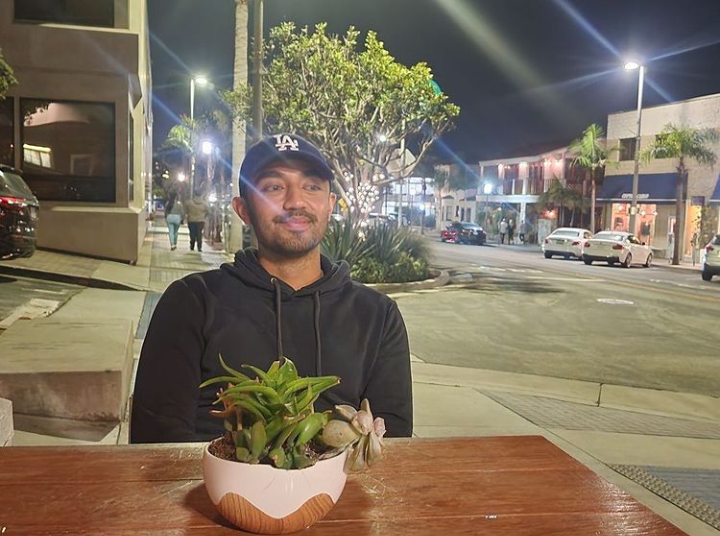 Alex Ramos is a traveler and business partner with ConciergeAssist, combining his love for travel, adventure, and business to help others as they pursue their passions. 
He lives in Chicago, IL, where he went to Glenbard West High School, Glen Ellyn. 
An IT manager by day and a travel enthusiast by night, Alex Ramos brings invaluable experience and global connections to every project he handles.
He has mastered the art of living life to the fullest by taking risks, confronting challenges with an open mind, and refusing to let anything stand in his way.
You can follow his adventures on his Instagram or get tips on traveling the world in style, easily, and affordably.
Alex has traveled to more than 50 countries and is passionate about living life to the fullest. He loves meeting new people, learning about new cultures, and being on the go.
With his knowledge of luxury travel and 5-star hotels, he can help you save time and money with ConciergeAssist's personalized service.
ConciergeAssist Virtual Assistants can make your life much easier by managing your day-to-day tasks while you're on tour so that you can focus on what matters most to you.
As an avid traveler, Alex can live out of a suitcase for months, finding inspiration in new cultures and exploring different places. He does it not because he has to but because he wants to.
He, who loves exploring new cultures, has lived in many countries.
He is on a mission to travel the world, see more countries and build a huge life anywhere he flies. 
Alex is a happy guy, always eager to have fun and get to know new people. He's currently working on building a global life and traveling the world.
His contagious spirit makes each day an adventure that everyone's welcome to come along with for the ride. He's always traveling, visiting new countries, and exploring nature. 
He loves adventure! Adventure for him is about living life spontaneously and outside his comfort zone. When he's not working, you can find him in one of his three favorite places: the beach, on a plane, or with friends and family.
Get to know more about Alex - his background, where he wants his future to go, and how he has helped others with his journey. Join Alex on his journey of seeing more countries by following him on Instagram (@alexrasomar01).
Media Contact
Company Name: Traveling
Contact Person: Alex Ramos
Email: Send Email
Phone: 310-929-0271
Address:1635 Ferrari Dr
City: Beverly Hills
State: California 90210
Country: United States
Website: https://conciergeassist.us/