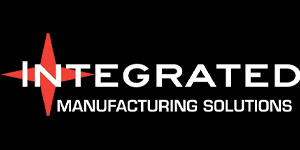 Integrated Manufacturing Solutions Receives Xometry's Excellence in Manufacturing Award Two Years in a Row Xometry's AI-powered manufacturing marketplace recognizes partners for their cutting-edge, high quality, and timely manufacturing services.
Lakeville, MN - MAY 16, 2022 - For the second year in a row, Integrated Manufacturing Solutions (IMS) has been granted Xometry's Excellence in Manufacturing Award, a recognition reserved for leading manufacturers with a sharp commitment to quality, timeliness, responsiveness, and professionalism. These consecutive awards are a testament to IMS's steadfast principles, always promising high quality and precise work in a timely fashion.
Founded back in 2005, the IMS model was designed for the future. It began as the only precision metal fabricator with an automated information and production system in the Midwest, and with expertise and passion as a foundation, this vision has proven to be sustainable, efficient, and effective. Nearly two decades later, IMS is still positioned on the cutting edge of the manufacturing industry as evidenced by the Xometry award.
"We view IMS as an extension of our customers' facilities," said Charlie Pehrson, VP of operations. "We have a lot of passion for what we do and how we can help our dedicated customers."
Digitalization took the world by storm and, in what now seems like history, nearly every industry was quickly represented in an online marketplace—it seems that manufacturing was one of the only industries left out. In 2013, the vision for Xometry was simple: the utility of an online marketplace for literature and other industries was clear, shouldn't the same be true for manufacturing?
$260 billion in marketplace value later and it seems this vision was spot-on. Now, Xometry uses sophisticated Artificial Intelligence algorithms to match manufacturers with buyers and provide the convenient, innovative, and affordable connections necessary for today's manufacturing.
Modernizing the manufacturing industry in this way is no easy feat, which is what makes having the absolute best manufacturing partners on board so logistically necessary to Xometry's success. Manufacturers like IMS provide the disciplined commitment to quality and results necessary to hold up a network of this scale and efficiency. There is no doubt, either, that IMS's strong commitment to their customers, to sustainability, and to staying at the cutting edge of smart operations and quality manufacturing will result in an even longer legacy of excellence per Xometry and in general.
Learn more about the members of this impressive partnership at their respective websites. 
Read more about IMS' custom metal fabrication in Minnesota, located in the Southwestern Corner of the Twin Cities Metropolitan Area. Also, visit https://www.xometry.com/ to learn more about Xometry and the AI-powered manufacturing marketplace.
Media Contact
Company Name: IMS
Contact Person: Paisley Reynolds
Email: Send Email
Phone: 218-209-8405
Country: United States
Website: e-ims.com