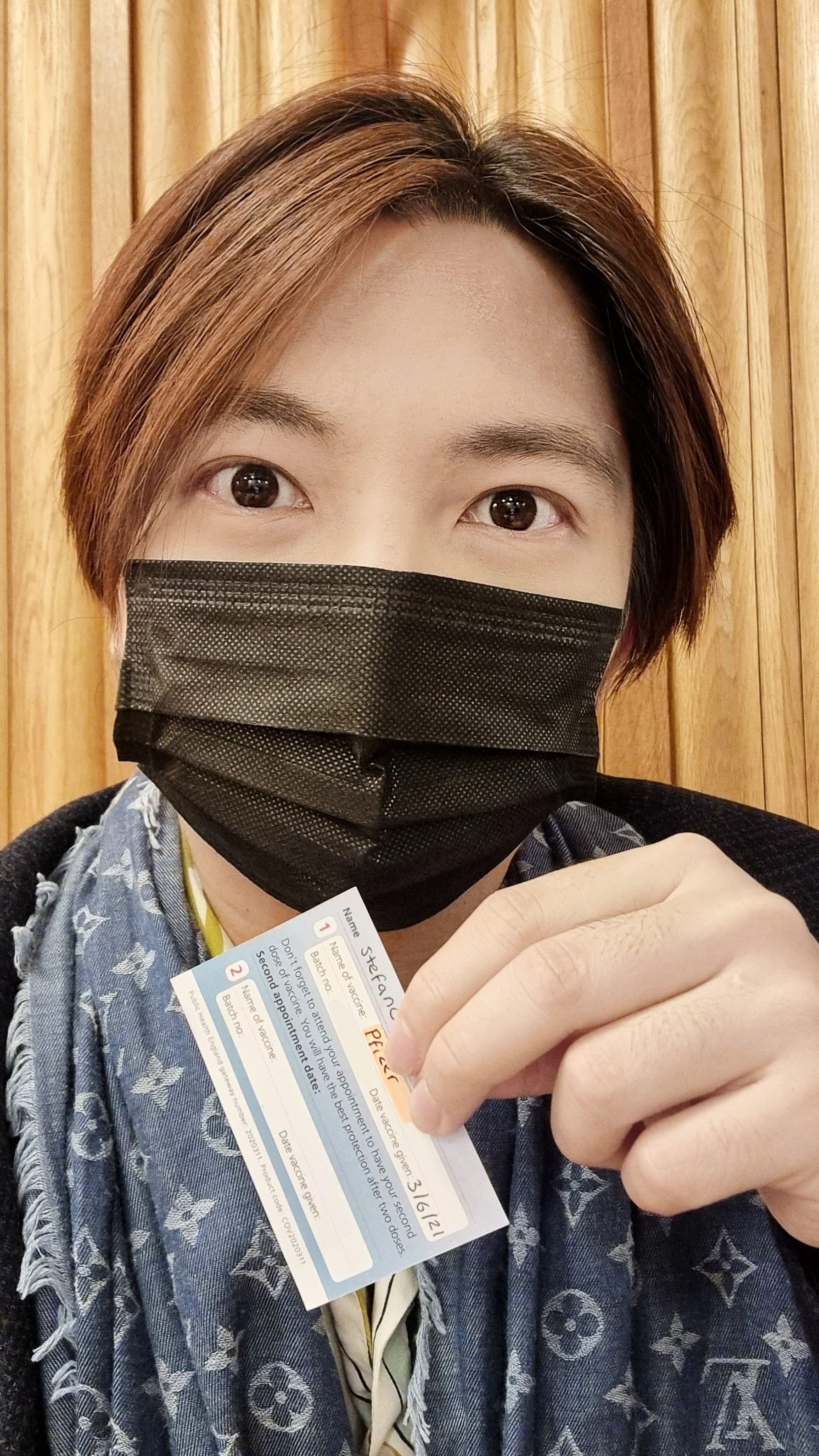 UK-based Indonesian influencer Stefano Malachi has taken a step in the fight against COVID. Stefano has a strong belief in using his platform to promote and stand for social good. That's why, despite his fear of needles, Stefano took his first Pfizer shot at Marble Arch Vaccination Centre in London on 3rd June, 2021.
"I agree that this vaccine program has to be successful to protect each other, and hopefully, one day, everything will go back as it's used to be. I guess one little thing I could help with is by getting myself vaccinated. And for y'all out, there please don't be scared of needles. We can do this together", says the influencer, Stefano Malachi.
Stefano shared this news through a post on his Instagram profile. Within an hour, the post was viewed by almost 50 thousand people. With a massive following of over 64 thousand people, many have been encouraged by his bold step. He hopes that by sharing online his journey, including his decision to opt for a vaccine, he can persuade his followers to make an informed choice.
Instagram occurred to Stefano as a hobby in 2012, and his first updates were of sharing his daily meal to social media. In 2013, a bigger idea happened when he began taking food photography for restaurants. The year 2014 saw another big turn when he moved to the UK, obsessed with the country's diverse culinary culture. Through hard work, by 2018, he had reached the top 1% on TripAdvisor for the UK and expanded his reviews to include luxurious hotel chains, reviewing fifty luxury hotels resorts in three top tourist spots: UK, Bali and Qatar.
"At first, I was not confident to take it because I am really afraid of needles and because of all the conspiracy news out there - Oh My God? Every time I speak with my mom over the phone, about me not wanting to get the vaccine, it made me sound like a broken record. But after thinking a thousand times about it (thanks mom), I realized that this vaccine program has to be successful to protect each other", says the influencer, Stefano Malachi.
Today, Stefano is using his influence to encourages, especially those who may be wary of needles, to get their vaccine soon. He urges people no to trust any Pfizer conspiracies seen recently in the media. He also praises the tireless work of NHS England. As of yesterday, NHS England London had delivered seven million doses of #CovidVaccine across the capital.
For more information, please visit: www.stefanomalachi.com

http://www.instagram.com/stefanomalachi
Media Contact
Company Name: Stefano Malachi
Contact Person: Isabelle Vanessa
Email: Send Email
Country: United States
Website: https://stefanomalachi.com/