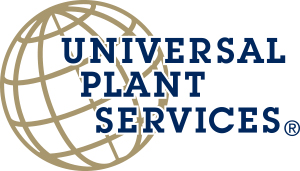 Universal Plant Services assures comprehensive and industry-leading services for equipment and parts of energy industrial plants.
Deer Park, TX - June 14, 2021 - Industrial plants in the USA struggling to find a reliable engine and compressor servicing company need not search further. Texas-based Universal Plant Services (UPS) has come up as the one-stop solution for engine and reciprocating compressor repair and maintenance services for industrial plants across the country. The company is flexible for 24/7 callout services to cater to unforeseen emergencies at odd hours.
UPS caters to industrial engines and reciprocating compressors of all makes and models.
"Count on us as your absolute portal when you are looking for a highly professional servicing for reciprocating compressors and engines installed in your industrial plant. We have been in the industry for more than 25+ years now and we assure you industry-leading performance when it comes to any kind of shop and field services for compression and engine needs", stated Laurie Shults, the Marketing Director of Universal Plant Services.
Per her statements, UPS is equipped to service all the major engine and compressor equipment, including, integral compressor, reciprocating compressor, turbochargers, drive engines, lube oil systems and so on.
"Our highly knowledgeable, skilled and seasoned technicians are able to cater to all kinds of service needs for the engine and compressor equipment in an industrial setting. Whether the plant needs complete overhaul of the engine and gas turbines or leveling services or laser metrology or cam alignment or technical bolting services, our team can handle all of these services and more. You can also bank on us when you need a reliable provider for equipment inspection and preventive maintenance services. We are available at your service 24/7 and we always have your back, especially in times of emergencies even beyond regular business hours."
One of the most comprehensive service providers for the energy industry, Universal Plant Services specializes in installation, repair, inspection, and maintenance of a broad range of industrial plant equipment and parts. Be it piping and specialty welding or mechanical and heat exchangers or tank maintenance and repair or field machining and technical bolting, UPS handles all these services and more. The company has been operating for more than two decades now and their client list includes some of the most esteemed petrochemical, refining and power generation plants.
Additionally, Shults stressed that Universal Plant Services are the only specialists in fixed, rotating, and reciprocating equipment in the United States.
"Being a privately-owned enterprise, we can be more flexible and agile with our service approach which helps us to look for innovative solutions for our clients. We assure you personalized and focused attention right from the start to ensure that all your specific servicing needs could be met at their best. We are a client-centric company and it's always a different experience to work with us."
For more information, please visit https://universalplant.com/services-overview/engines-and-reciprocating-compressors/ and https://universalplant.com/.
About Universal Plant Services
Across North America, some of the largest refining, petrochemical and power generation complexes look to Universal Plant Services for their critical equipment maintenance solutions. As a privately-owned company, they are more agile, more flexible in their approach and more open to finding unique solutions for our clients.
For more than 30 years, UPS has provided expert services designed around maximizing the critical assets of the energy industry. As the only specialists in fixed and rotating equipment in the United States, their passion for taking care of their clients and their culture of responsibility have made UPS the provider of choice for some of the largest refining, petrochemical and power generation complexes in North America.
Media Contact
Company Name: Universal Plant Services
Contact Person: Laurie Shults
Email: Send Email
Phone: 281-479-6000
Address:806 Seaco Court
City: Deer Park
State: TX
Country: United States
Website: https://universalplant.com/